Tacos & Beer relocates in downtown Hammond
Tacos & Beer is moving its location from down E Thomas street to the former Mojitos Bistro building.
The decision to close Mojitos Bistro and move Tacos & Beer in its place was made in late September, and the renovation process for the new venue started on Oct. 1. The new location opens on Thursday, Nov. 21, and the old venue's final day is Tuesday, Nov. 19.
Jose Valencia, co-owner of Tacos & Beer, explained that Tacos & Beer's original location was too expensive to maintain.
"When we saw that the price was non-negotiable, it was too expensive to buy the corner," said Valencia. "That's when we decided, 'OK, let's close Mojitos and move Tacos & Beer there.'"
Jennifer Valencia, co-owner of Tacos & Beer, discussed why they did not want to leave the downtown area when choosing their new location.
"Back when we first opened seven years ago, there was not much on this side of this street on this side of town," said Jennifer Valencia. "So, we've been really excited to be a part of the growth. For us to find this space just a few doors down – it's a lot bigger and it's able to accommodate our loyal customers – has been a godsend."
Jose Valencia shared that the new venue will bring more space.
"Everything wasn't a hard decision – it was a smart decision," explained Jose Valencia. "We gave our customers a nicer venue, a place to be able to celebrate occasions."
The menu will remain mostly the same, with the exception of a couple additions.
"It's the same Tacos & Beer as before, we're just going to be doing a little bit with some of the popular Mojitos dishes," commented Jose Valencia.
The new spot brings the hope of a more relaxed vibe to customers' dining experiences.
"We're excited for customers not have to wait long periods of time for a table," shared Jennifer Valencia. "They could not actually feel rushed – sit down, have some cocktails and enjoy the environment that we're providing over here."
About the Contributor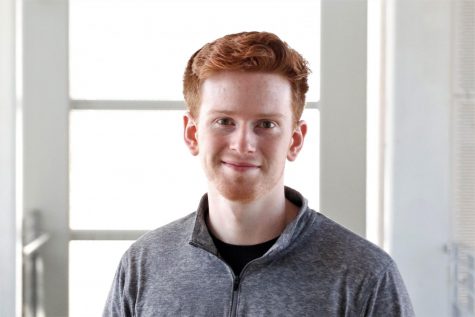 Jacob Summerville, Editor-in-Chief
Jacob Summerville, a history and political science major, has worked at The Lion's Roar since September 2017. A native of Greenwell Springs, LA, Jacob...