Forum following play performance explored civil rights in the modern era
In remembrance of a civil rights activist, a discussion that ensued in Hammond brought light to modern issues.
Following the play "Walk On: The Story of Rosa Parks," produced by Mad River Theatre Works on Jan 25, the Columbia Theatre for the Performing Arts hosted a panel discussion centered around civil rights in the modern era.
Moderated by Marjorie Parker, interim director for the Office of Student Engagement, the panel consisted of three people: Dr. Antoinette Harrell – a genealogist, author, historian and producer – Rebecca Hensley, instructor of sociology and Christopher Westhoff, manager at Mad River Theater Works.
The panel answered questions that Parker presented, and towards the end of the program, the floor opened up for the audience's questions.
Hensley explained that through her 50 years of experience in the criminal justice system, she believes that hope must be given to young people if society wishes to see any reform.
"When people feel hopeful, they will stand up or sit down, whatever is necessary, and they will do what needs to be done," said Hensley. "When they do not feel that there's any hope, they give up."
Protests have been a common way for activists to express demand for change.
While social media has brought local protests to an international stage, Harrell believes that the social media presence is not enough if no one is being consistent or doing the hard work.
"Even in the daytime when people go off to protest, it's just something to do," commented Harrell. "It's not long term. You have to be long term. You have to do the work. You have to roll up your sleeves and stay with that."
One problem with white culture, Hensley argued, is that impatience by those who seek change is not the problem. The problem is that slavery is an issue that has affected a whole race for hundreds of years, and the modern era may not realize how recent its effects have lingered.
To use her family as an example, Hensley shared that her mother's family in Kentucky used to hold "hundreds of people in bondage," something Hensley was not told growing up.
"I found out online in my 50's, and I put it in a book," shared Hensley. "I wrote all about it because that's what needed to happen. We need to get real about not just what happened. It was important to know for Rosa Parks' story is that she wasn't just some tired seamstress who decided not to get up because her feet hurt. She had prepared for that at the Highlander School, in her work, in her community."
Harrell explained that her personal experience of not being allowed in a library and the influence of her grandmother motivated her to advocate for social justice.
"Most of it was my grandmother making sure that I watch Dr. King and all the things going on, and I guess paying attention to what I have experienced, and it wasn't a really good time," expressed Harrell. "So, I wanted to be the change. I knew I had to set up a change because I wanted other kids to be able to go to the library, the public library. We knew that our public dollars were paying for the library, yet I couldn't go into the library."
From the theatre side of civil rights, Westhoff has seen an improvement in comprehension and awareness of historical events in the younger generation during his time at Mad River Theater Works, which was pronounced in the production of Rosa Parks.
"Ten years ago, our young audiences didn't seem to understand the history that we were talking about," shared Westhoff. "They seem more familiar to us with it in the last couple of years."
Seeing that the company has only been run by white males, Westhoff hopes to diversify the management to add depth to the message of their work.
"I intend for the company to grow, but I would like it to grow and reflect the diversity of the stories that we tell," said Westhoff. "How you do that and what that process is like, I don't know, but I can't imagine it's too much different than seeing it and wanting that to be the case and going out and continuing to work for it."
Leave a Comment
Donate to The Lion's Roar
Your donation will support The Lion's Roar student journalists at Southeastern Louisiana University.
In addition, your contribution will allow us to cover our annual website hosting costs.
No gift is too small.
About the Contributor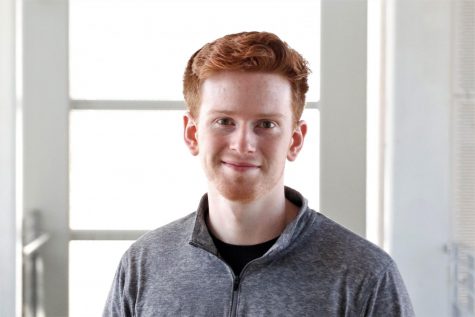 Jacob Summerville, Editor-in-Chief
Jacob Summerville, a history and political science major, has worked at The Lion's Roar since September 2017. A native of Greenwell Springs, LA, Jacob...