University students overcome virus restrictions to land internship
Many students have chosen to refrain from attending events, extracurricular activities, and even jobs in fear of contracting the virus. However, there are still various students who have started internships this semester, learning to work in their career field while keeping a safe distance.
The university has persisted in its requirement for students in various majors to complete an internship prior to graduation.
Students everywhere, especially juniors and seniors, were faced with the choice between pushing off their internships if they were face-to-face, choosing only virtual positions or preparing to follow strict COVID-19 guidelines in order to complete their internships safely.
2020 Homecoming Queen Destiny Richardson, a junior art major with a concentration in graphic design, started her internship at Speedway Printing & Copy Center during the Christmas break. She has not let the scare of the pandemic affect her work ethic.
"As of right now, I am in the process of being trained by the company, so being shown how to make flyers, business cards and banners," said Richardson. "It's basically just showing me so I can be prepared to know what to do and how their company runs."
Richardson also shared how she was not worried about the internship because she knew it was a requirement and acknowledged it as an opportunity to learn the overall flow of business in the professional world.
She explained how the company has been handling its workspace throughout the pandemic.
"They have more spaced out workspaces, and hand sanitizer is everywhere, even for customers to use, and they have been cleaning," explained Richardson. "They also have computers specifically assigned to people. I use the intern computer, so no one ever really has to use mine."
Another student, Anusha Puri, is currently an intern at Hannis T. Bourgeois accounting firm. Her internship will end in April.
"This is my third internship, but whenever the COVID-19 hit us in March, I got laid off from my first internship," shared Puri. "It was very tough for me to find another internship after that due to the hiring freeze by the companies."
Puri is a senior accounting major and was very excited to be doing her internship despite health and safety concerns. She believes Hannis T. Bourgeois has been doing a good job following guidelines even while training interns.
"It's been almost a month since my new internship at HTB, and the safety protocols we have been taking at the firm have been amazing," said Puri. "Most of our seniors have been working from home so that only essential staff and interns like myself can come to the office and work. Because most of our work is scanning workpapers, printing and assembling the tax returns, which cannot be done from home, we need to be at the office."
The intern also admits that even though she is in the training phase, she is looking forward to that time when she starts working under pressure, meeting deadlines and overall having a great learning experience, which are her reasons for joining the team at HTB.
Puri, like Richardson, was more scared of not being able to find an internship due to the pandemic.
"I was never scared to apply for any of the internships," expressed Puri. "In fact, whenever I got laid off from my first internship, I was disheartened that it ended so soon, but I never lost hope and applied at several companies. Luckily, I ended up getting my second in May and third now."
As the spring semester begins, more clubs and activities are being held face-to-face as well as classes and internships. For more internship resources, students can contact their academic internship coordinators or access platforms such as Handshake
on the university website.
Leave a Comment
Donate to The Lion's Roar
Your donation will support the student journalists of The Lion's Roar at Southeastern Louisiana University. Your contribution will allow us to cover our annual website hosting costs. No contribution is too small.
About the Writer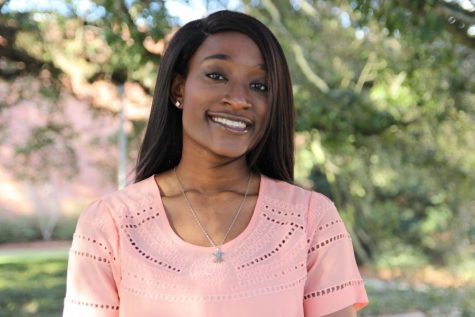 Trinity Brown, Staff Reporter
Trinity Brown is a communication major with a concentration in electronic media and a Baton Rouge native. She is very active on campus as an SGA senator,...