Head to Head: Thanksgiving should have its time to shine
Have you ever walked into a mall, looked out into the decorations at a certain time of the year, and thought that maybe shops and businesses are overdoing it with the Christmas decorations being out too early? 
I recently walked into the Hammond Square JCPenney and Dilliard's for clothes shopping and was welcomed by endless aisles of red and green decorations as both stores have already sprung to action on their Christmas holiday decorating.
It can be a bit of a shock to walk into a store and see the decorations for a holiday that is still over a month away. Thanksgiving is only two weeks away, while Christmas is six weeks out. Why do we have to get into the Christmas spirit so soon when we have a whole holiday and a month and a half to get through first?
I definitely believe that people should not put up Christmas decorations until after Thanksgiving to give the November holiday its own time to shine.
In my family, Thanksgiving has always been one of the largest holidays of the entire year. We always enjoyed Thanksgiving either at my grandparent's house or my aunt's house. We always saw it as an opportunity to catch up with relatives we didn't usually get to see for the rest of the year. 
Thanksgiving is a very enjoyable time for me, and I would like to properly celebrate it without Mariah Carey in the background looming over the more proper November holiday.
It's my personal opinion, but I do not think it is appropriate to walk into a mall at the beginning of November and see red and green plastered up in most of the stores. Halloween just ended last week. Do we need to prepare for Christmas so soon?
I think there can be personal boundaries between each holiday, and we should have an actual chance to enjoy each holiday without the other one overlapping. Sure, October is seen strictly for Halloween, but November has conflicting holidays with Christmas being over-advertised a month in advance.
Don't get me wrong – Christmas is definitely a great holiday to enjoy but it should be enjoyed at its proper time. The tail-end of November, the entirety of December, and the early beginnings of January are what I consider to be the Christmas Holiday season.
This idea is even associated with the Black Friday holiday itself. The day after Thanksgiving is associated with Christmas, thanks to Black Friday deals in all of our favorite stores. As soon as Thanksgiving season ends, the Christmas season begins. So why do we have to overlap the holidays as much as we do?
It may be a personal nitpick, but I would like to take the proper time to enjoy the Thanksgiving season as much as I can, and when that time passes, I'll welcome Christmas time with open arms.
Editor's note: This opinion piece is one of two articles in a head-to-head series. Read the other opinion piece here.
Leave a Comment
Donate to The Lion's Roar
Your donation will support The Lion's Roar student journalists at Southeastern Louisiana University.
In addition, your contribution will allow us to cover our annual website hosting costs.
No gift is too small.
About the Contributors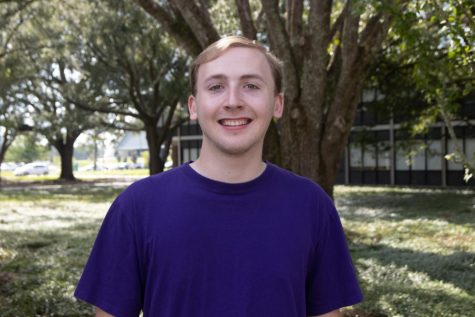 Austin O'Brien, Co Editor-in-Chief
Austin O'Brien is an English major with a Communication minor from Marrero, La. He enjoys different types of entertainment from movies to video games...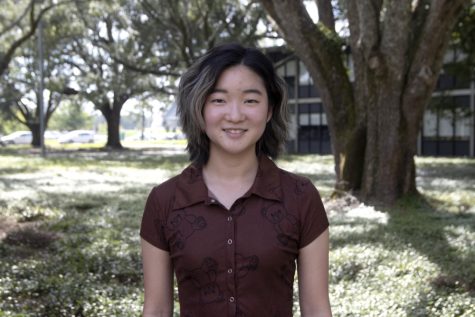 Yumi Domangue, Staff Reporter & Cartoonist
Yumi Domangue is a double major in Mechatronics Engineering and New Media and Animation. She joined Student Publications in the Fall of 2021 as a cartoonist....