Jordyn Franklin ending one journey and beginning another

Life after college can be a stressful time for new graduates. Some have trouble creating a plan for the future and others just go with the flow. One Spring '23 graduation senior's plans after graduation will be to spend eight to 10 weeks in Taiwan. 
English major and former Lion's Roar reporter Jordyn Franklin will participate in the Critical Language Scholarship (CLS) program, an initiative that provides college students with a full-immersion summer experience in a language critical to U.S. international engagement. Franklin will be traveling to Taiwan to study Mandarin Chinese this summer.
Franklin is one of the 500 people who is a recipient of the scholarship and will participate in the program. Contestants were able to choose from 14 different languages. From there, the CLS will pay for the majority of expenses. 
Franklin's love of English and different languages started when she was younger. She and her grandmother went to the library every week and checked out a lot of books. They would read them throughout the week and then continue the pattern the next week. 
"[My grandmother] really entitled this love of learning in me at a really young age," Franklin said.  
In middle school, Franklin began learning different languages. She began studying Spanish in middle school and for two years in high school, but she wasn't really interested in it. 
"I saw in the high school catalog that they offered Chinese and thought, 'This looks interesting.' I honestly didn't put that much depth of thought into it," she explained. 
From that moment on, Franklin fell in love with the Chinese language. Unfortunately, when she came to Southeastern, Chinese classes were not offered. 
During her first semester as a college student, Franklin and another student interested in learning Chinese did many things to pursue their learning of the language. They made flyers, created petitions and researched tutoring classes to keep interest alive on the SLU campus. Now, SLU does offer Chinese 101 and 102 classes, but that is the extent of the program. 
Franklin worked as a reporter at the Lion's Roar from the fall of 2019 to the spring of 2020. Through working with the director of the English as a Second Language program, Danielle Corcho, Franklin was able to combine her love of foreign languages and English. 
Every Monday and Wednesday from 9:30-11:45 a.m., Franklin taught foreign exchange students the English language. 
"I'm getting my certificate in teaching English to speakers of other languages, TESOL for short," she explained. 
Ironically, with the CLS program, Franklin will flip roles with the students she taught on Southeastern's campus. 
During her time in Taiwan, she will have class for three to four hours a day, Monday through Friday. The purpose is to create a year of academic instruction during the time she is in Taiwan. 
Franklin has studied Chinese for a while, but it will be different learning Mandarin Chinese in a Chinese environment. 
"In Mandarin Chinese, you have simplified and traditional characters, and so far throughout my learning, I've learned simplified characters. In Taiwan, they use traditional characters," Franklin stated. 
Although the scholarship is heavily learning-based, Franklin will be able to enjoy exploring Taiwan and nearby countries. The scholarship will also pay for some of the excursions that Franklin will partake in. 
Franklin said she is nervous about some aspects of this opportunity. The main thing she is concerned about is becoming overstimulated. 
"Going to a new country and suddenly being surrounded by your second language is a pretty much entirely new way of living – both exciting, but also potentially stressful," she said. 
After the program concludes, Franklin doesn't have much planned. CLS is a government scholarship and has perks in finding government-listed jobs, but she also expressed interest in possibly living in Taiwan and traveling more. 
Regardless, Franklin is simply enjoying the spontaneity of it all and going forth. 
"I would have had no idea that all these things would happen throughout my undergraduate career. If my freshman self could know about this she would have been very shocked," Franklin said. 
For more information about the TESOL program contact the World Languages and Culture department at [email protected].
Leave a Comment
Donate to The Lion's Roar
Your donation will support The Lion's Roar student journalists at Southeastern Louisiana University.
In addition, your contribution will allow us to cover our annual website hosting costs.
No gift is too small.
About the Contributors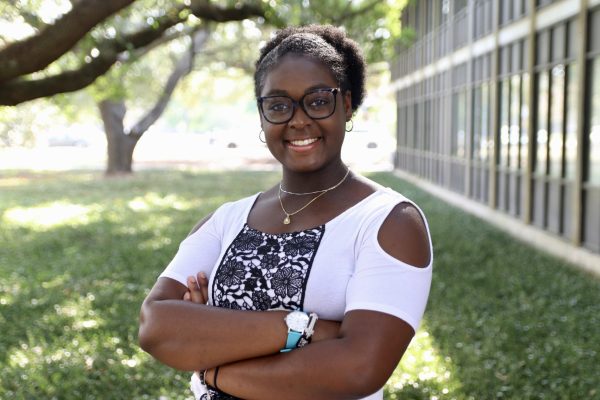 Samantha Sims, Campus Life Editor
Samantha Sims is a communication major with a concentration in strategic communication. She is from Gretna and joined The Lion's Roar staff in Sept....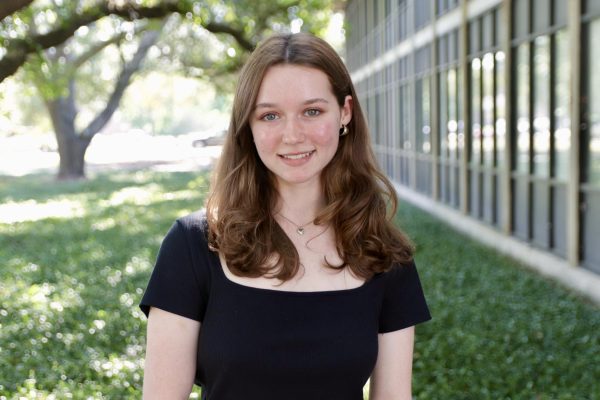 Eva Saladino, Staff Reporter
Eva Saladino is an English major with a concentration in creative writing. She has been a member of The Lion's Roar team since March of 2023 and works...