Everything you need to know about the Willow Project
On March 13, the Biden Administration approved the Willow Project, one of the most significant oil developments on federal land. With this approval, the United States will begin drilling for oil in Alaska's North Slope and may produce over 500 million barrels of oil over the next 30 years. However, the project is facing large pushback from climate activists.
The Willow Project is located on the National Petroleum Reserve in Alaska (NPR-A), about 23.4 million acres of land managed by the Bureau of Land Management. Despite the fact that this area seems to be the richest area in the U.S. for oil digging, it is an essential habitat for polar bears, caribou and other arctic animals.
ConocoPhillips, the oil company controlling the Willow Project, initially proposed to build five drill sites, dozens of miles of roads, seven bridges and pipelines to begin drilling. However, President Biden wanted to condense the project as much as possible, so Biden's Interior Department approved a version of the project that would only include three drill sites and less surface infrastructure than originally proposed. 
When Biden was elected president, one of his campaign pledges stated, "No more drilling on federal lands, period." There may have been too much push back from Congress and federal courts that caused Biden to change his previous stance and sign the approval. 
ConocoPhillips estimates the total cost for this development will be anywhere from $8 billion to $10 billion. The project is estimated to create over 600 million barrels of oil and may deliver over $17 billion in revenue for federal and state governments as well as local Alaskan communities. 
The people of Alaska are split on the Willow Project. The project has the opportunity to create over 2,500 construction jobs and approximately 300 long-term jobs. ConocoPhillips also promised all materials used during the drilling will be created and sourced from the United States. Alaskan residents may benefit financially from this, but some fear what will happen to the wildlife and their way of life. 
Alaska's Senator Dan Sullivan said, "This project will create new, good-paying jobs for Alaskans and Americans, generate billions in revenue for local and federal governments, and provide energy security for our nation."
Climate activists are pushing to reduce fossil-fuel consumption as a way to cut the emissions that cause climate change. They have tried to stop other major projects like this as a way to push America away from oil. This project has required a large amount of public intervention because it is on federal lands and needs federal permits to go forward. 
On March 13, Margie Alt, director of the Climate Action Campaign, said, "Today's decision to approve the Willow Project in Alaska will lock in decades of dirty and dangerous oil and gas production and drown out the tremendous environmental and economic opportunities available from transitioning to a clean economy."
Administration officials are moving ahead with the Willow project despite its environmental analysis raising "substantial concerns" about emissions, danger to freshwater sources and threats to migratory birds, caribou, whales and other animals that inhabit the region. As of April 3, a federal judge in Alaska has declined to block progress on The Willow Project, during which time the lawsuits against this act are still moving forward.
Earthjustice is prosecuting the most well-known lawsuit against the Willow Project. They have filed a lawsuit with the Natural Resources Defense Council to stop the oil-drilling project. 
One of Earthjustice's team members Kristen Monsell, a senior attorney at the Center for Biological Diversity, said, "It's shocking that Biden greenlit the Willow project despite knowing how much harm it'll cause Arctic communities and wildlife. Now we have to step up and fight for these priceless wild places and the people and animals that depend on them. It's clear that we can't count on Biden to keep his word on confronting climate change and halting drilling on public lands."
Other than the destruction of habitats in Alaska, activists also worry about carbon dioxide (CO2) released into the air and its effect on the planet. Willow is estimated to create about 70 million metric tons of additional CO2 from the project in U.S. emissions and another 60 million tons internationally, which is equivalent to just 0.03% of U.S. emissions in 2021, according to the estimates.
Many climate activists went to social media, primarily TikTok, and urged the public to sign the petition, "Biden Administration and ConocoPhillips: SAY NO TO THE WILLOW PROJECT!" Before the Willow project was approved, the petition had over two million signatures and a million letters written to the White House urging President Biden to deny the project.
The Willow project is expected to be financially beneficial for the U.S. but detrimental to the environment. If you're interested in learning more about the WillowProject, visit Protect Our Winters and Power in Cooperation for more information.
Leave a Comment
Donate to The Lion's Roar
Your donation will support The Lion's Roar student journalists at Southeastern Louisiana University.
In addition, your contribution will allow us to cover our annual website hosting costs.
No gift is too small.
About the Contributor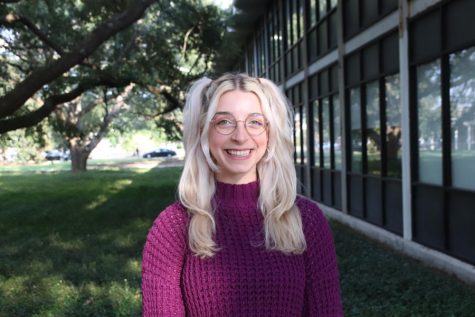 Kaitlyn Keppler, Staff Reporter
Kaitlyn is a Communications major with a concentration in Strategic Comm and a minor in English. She is a senior and will be graduating in Spring 2023....