College is full of new things, like living on campus or in a new city, making friends, attending classes, joining extracurriculars and exploring interests.
 It develops people's character and prepares them for the future through intellectual, career and social changes. All of this may be thrilling and fun for some, yet complicated and confusing for freshmen.
Many freshmen face challenges and difficulties during their first weeks of school. Combining academic work, social activities and personal responsibilities can be almost an impossible task for first-year students who are not used to the increased independence and academic requirements of the college.
Bente Bierma is a freshman majoring in general studies while playing college tennis at SLU. Bierma needed to get used to everything at Southeastern, and it took a lot of energy as an international student because of the tight schedule and language barrier. 
Time management is the key to a productive college routine. This includes setting priorities, setting specific goals, allocating time for various activities and avoiding procrastination. Effective time management helps to increase productivity, reduce stress and achieve a better work-life balance.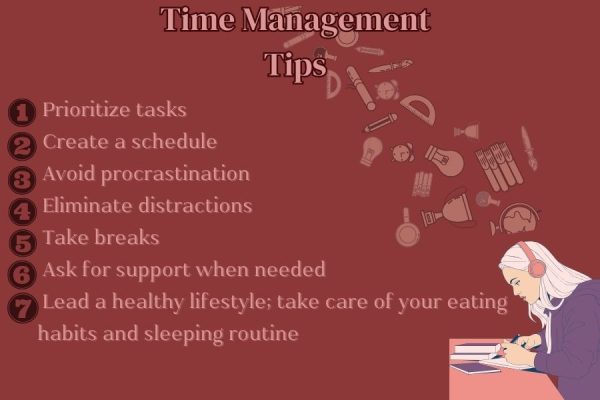 "It really helps me to do my school work immediately after school as well as making the plan for the week, which allows me to see what I need to do and when I have time over to do some other stuff," Bierma commented. 
Along with time management, there is also the challenge of social adaptation. Being in a new environment with strangers can lead to feelings of loneliness, homesickness and difficulty making new friends. Creating new social networks and gaining a sense of belonging takes time. SLU holds many events where freshmen can meet new people depending on their interests. 
Southeastern organizations run social media accounts where students can learn about upcoming events, campus news or anything related to university life.
Katie Goodwill, a freshman majoring in kinesiology, follows many SLU social media accounts, which helps her stay up-to-date with what is going on on campus. 
"SLU social media accounts are very up-to-date and they are very detailed, so I can learn a lot about what's going on on campus," Goodwill stated. 
The list of SLU Instagram accounts:
Navigating the college campus, searching for academic resources and seeking help from consultants or professors may initially prove to be impossible tasks for first-year students. However, communication with professors, classmates and consultants is the key to fast adaptation. Connections can open up opportunities and provide a support system.
Dr. Angela Bezue is a SE 101 instructor who mainly helps freshmen start their college journey. Bezue said students ask her questions about college life every day. Some of her frequently asked questions are: 
What are all the classes I need to take to graduate?

How do I change my major?

What is the guest wifi password?
There are many resources on campus that help all students adapt to the new chapter of their lives including:
Mental health is a big issue among students, especially freshmen. Striving for academic success, adapting to a new daily routine and staying away from home can contribute to increased stress levels and potential mental health problems for some first-year students. Each student can turn to the University Counseling Center, which is accessible to anyone who seeks help.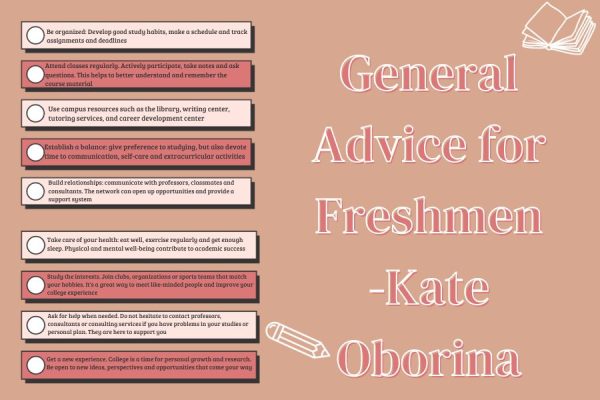 Everyone's college experience is unique. Adapting all these tips to college life may facilitate the adaptation to the new chapter of life. 
"College is a huge adjustment, not only academically, but physically, mentally, emotionally and socially. Ask for help when you need it, take advantage of your resources, invest in your support system and be kind to yourself whenever you can," Bezue said.