On Oct. 13, Dr. Gabriel Willis officially resigned from his position as Dean of Students at Southeastern. 
After nine years at SLU, Willis accepted a new position as the associate vice president and dean of student advocacy at Virginia Commonwealth University (VCU). He will be moving to Richmond, Virginia. 
Willis' career in higher education began in Mississippi, where he pursued a degree in exercise physiology. He started his education and played football at a community college before transferring to Southern Mississippi University and graduating in 2008. 
After some time, he decided to get his doctorate in higher education. 
Instead of being a full-time personal trainer, Willis became an academic advisor for athletes. 
As his position changed, so did his mindset. Willis said after he met the Dean of Students at Jones College, it became his goal to be a dean of students. 
At the age of 28, Willis started his career at SLU as an academic advisor and taught Southeastern 101 (SE 101) classes. 
Within his first few days of working on campus, he met Eric Summers, the director of student conduct at the time. Summers recognized ideals in Willis that he valued himself. The two soon developed a mentor-mentee relationship. 
"He believed in keeping students informed, always being accessible to them, and meeting them where they are. We share the philosophy that a connected student is a student that will graduate," Summers explained. 
After Willis graduated with his PhD in April 2015, changes started to happen on SLU's campus. 
Summers applied for his current position as vice president, which gave Willis the opportunity to apply for Summers' previous role – director of student conduct. 
The position of assistant vice president for Student Affairs was changed to dean of students and the university began the process of finding someone for the position. After school officials searched for a deserving candidate, Willis assumed the responsibilities on an interim basis. 
Eventually, Willis assumed the full position and became SLU's dean of students. 
Willis said he made it his priority to interact with all students on campus and transform the position. 
"I met with every student group, went to every event, practice and took pictures. Social media is what really took it off to the next level, social media engagement," Willis said.
According to Willis, he feels content with the work that he has done as Southeastern's dean.
Coming into the role, he said he wanted to make sure he would have a presence on campus, be held accountable, have flexibility and be able to have difficult conversations with students and faculty. 
"I think students knew I would give them the attention they deserved. I pray the new person coming into this role has that mindset," Willis said.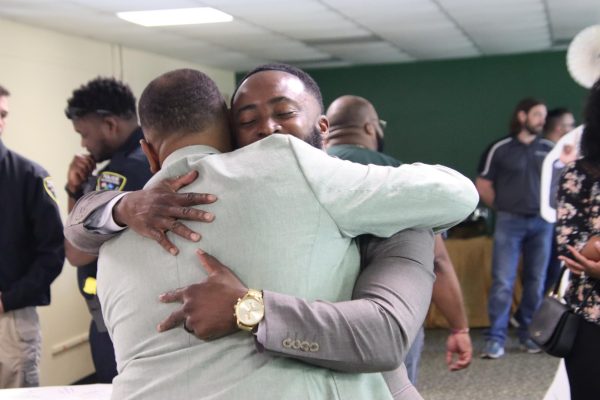 As Willis reflected on his time at Southeastern, he said he believes the lessons and growth he's experienced here have been some of his best experiences. He also said he is grateful for his co-workers and those he worked closely with such as Dawn Starkey, administrative assistant IV,  and Dr. Summers. 
"He became more than a colleague or coworker. He became a true friend," Summer stated. "I could count on him to get this business done and be there for my family."
According to Willis, some of his favorite moments from his time at SLU include seeing students achieve their goals despite their struggles. 
With about 28,000 students and a campus directly in the middle of the city, Willis said he is beginning to learn the culture of VCU as he plans on first observing and gradually making changes to help improve the lives of VCU's students. 
As Willis departs to join a new staff, he said he wants to leave students with one more piece of advice: 
"Continue being the best part of what we do. You all are the best part of Southeastern and I mean that with all my heart." 
Southeastern has started the search for a new dean of students. The position is currently being advertised and further action will be taken in early November. According to Summers, the university is looking for someone with a wealth of experience in behavioral intervention and student development. 
"Gabe was a once in a generation leader so we will not try to replace him," Summers commented.  
Southeastern wishes our former Dean Willis an excellent career, wherever it may take him. Once a lion, always a lion.