Alford flies from Atlanta to Arizona
Two days after being waived by the Atlanta Falcons, Robert Alford agreed on terms with the Cardinals. According to the National Football League, Alford's contract duration is for three years and worth $22.5 million.
The Hammond native reflected on his time with the Atlanta Falcons and how quickly teams started to contact him after he was waived.
"Overall, I had an amazing experience playing in Atlanta," stated Alford. "I spent six seasons there. I learned a lot, and the players are my brothers for life. Teams started to draw interest right away and reach out and contact me."
A new city can be challenging for athletes as they have to adapt to change and learn a new way of life. Alford discussed what he looks forward to in Arizona.
"I am very excited to get started and continue to learn and grow in a new city," explained Alford. "I have heard great things about the coaches, players and the city. I am excited to start a new chapter and play for the Cardinals. I am excited to play alongside of Patrick Peterson, and hopefully he can teach me a lot as he's a future hall of fame player. "
Alford aims to make changes in his playing styles after moving to Arizona.
"I would like to incorporate more of my game into my style of play," shared Alford. "I focused too much on one playing technique. I am blessed to be on my third NFL contract with a great organization like the Arizona Cardinals. I believe we are going to prove a lot of naysayers wrong this season."
Alford's time as a student-athlete at the university helped prepare him for the National Football League.
"My coaches expected nothing but greatness from me, and that required me to be very professional very early on," stated Alford.
Ron Roberts, former university football head coach, saw potential in the cornerback in his time at the university.
"Robert had a tremendous work ethic," said Roberts. "It was like no other. His football IQ was second to none. When I started coaching at Southeastern, I saw his potential right away. I knew he could be something special and play on Sundays."
According to Roberts, Alford left his imprint on the university after being drafted 60th overall in the second round of the 2013 NFL draft.
"He impacted Southeastern in a huge way after being drafted," shared Roberts. "He put Southeastern on the map. His publicity allowed us to use that during the recruitment process. He was worth more marketing value then the school could ever buy."
Roberts believes that Alford inspires young players.
"He has earned every bit of it, and to get there is one thing," stated Roberts. "To stay is a whole different level. He is an experienced professional and has been to the Super Bowl. He should bring leadership and show young players how to handle their business."
About the Contributor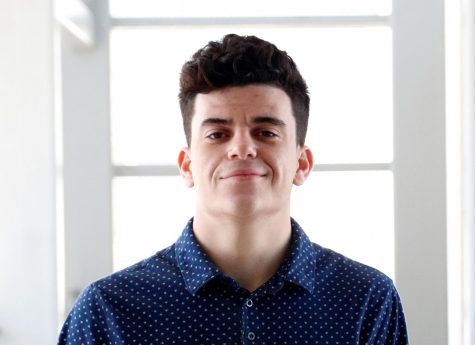 Gerard Borne, Editor-in-Chief
Gerard Borne is a communication major from Norco. Borne began working at The Lion's Roar in the fall of 2018. Borne plans to become a sports agent upon...