Lights out
On Monday, Jan. 28, the university and the surrounding Hammond area were impacted by a power outage.
The power in several buildings on main campus was disrupted, and by 1:44 p.m., classes and most food services were canceled for the remainder of the day.
Byron Patterson, director of the Physical Plant Services, explained how the university's main campus lost power.
"An Entergy representative informed the university that it resulted from a tree that fell across lines near Berry Town Market," said Patterson. "Since the power was disrupted along railroad lines, the Entergy repair had to be coordinated with railroad officials, resulting in a lengthy repair. The university had to close the main campus on Monday afternoon as a result."
Patterson discussed how this affected buildings on campus.
"The tree caused the lines to short out creating a phase imbalance, which impacted equipment in several buildings that will require repair and/or replacements," shared Patterson. "In some cases, such as Meade Hall, the equipment shorted out, causing smoke in the facility. The building was evacuated until it could be confirmed that there was no danger to occupants. Several other buildings also required evacuation during the event."
The evacuation of Meade Hall started from a phone call, according to Lt. Patrick Gipson.
Gipson stated, "Officers were dispatched to Meade Hall in response to a report of someone smelling what they described as 'an electrical burning smell,' and someone said they saw a small amount of smoke coming out of a window. Officers, fire department personnel and maintenance personnel determined the cause was an electric motor experiencing a malfunction."
Sabrina Anzalone, an administrative assistant in Meade Hall, was in the building during the power outage. She recalled what she experienced around 11:20 a.m. that Monday.
"The fire alarms didn't go off," said Anzalone. "So, we had someone smell the smoke, and so the dean went upstairs. He's the building coordinator, and our graduate student went upstairs and evacuated everybody from upstairs, and he evacuated everybody from downstairs."
The Physical Plant Services has not made a statement about the fire alarms.
Kaitlyn Hughes, a junior double majoring in political science and criminal justice, explained that she was at the Mane Dish waiting on her sister Camryn Hughes, a sophomore athletic training major, at the time of the outage.
"They couldn't cook anything," said Kaitlyn Hughes. "We were just sitting there wondering what happened."
By the time Camryn Hughes arrived, the Mane Dish had started to close.
"They were up there before me, but I went up there, I didn't get any food at all," shared Camryn Hughes.
According to an Entergy representative, a second power outage that evening occurred because the train station needed to use the restored power to temporarily operate.
Amanda Kitch, a senior communication major, was not happy about the outages and explained how her workplace was affected.
"I work for Gnarly Barley Brewing, and they experienced several power outages through the event, which is kind of a bummer because we're dealing with thousands of dollars of equipment and product," shared Kitch. "So, that was kind of scary."
Leave a Comment
Donate to The Lion's Roar
Your donation will support The Lion's Roar student journalists at Southeastern Louisiana University.
In addition, your contribution will allow us to cover our annual website hosting costs.
No gift is too small.
About the Contributor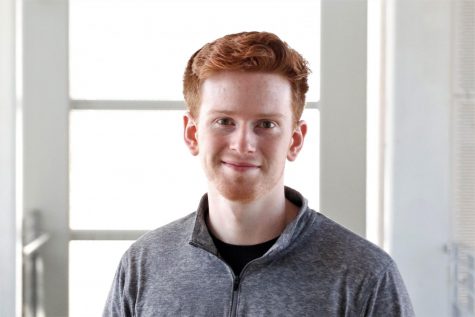 Jacob Summerville, Editor-in-Chief
Jacob Summerville, a history and political science major, has worked at The Lion's Roar since September 2017. A native of Greenwell Springs, LA, Jacob...