Oh, how the times have changed
Other than technological improvements, what else was different about colleges 50 years ago?
With a combined total of over 50 years of higher-education teaching, Dr. Rosemary Clark, instructor of biological sciences, and Christine Bentley, associate professor of general studies, have both observed trends on college campuses as well as cultural aspects that have stuck with students.
Through her time as an instructor, Clark has seen a consistency in apparel.
"Over the past 10 years, college student clothing hasn't seemed to change much," explained Clark. "I really only see students in class. Running/athletic shorts, leggings or jeans always seem to be popular."
Bentley, who was a student at the university during the Vietnam War, noted that students had restricted clothing options in that era.
Bentley shared, "The dress code on campus when I was a student was that we couldn't wear pants to class at the beginning, and if I'm not mistaken, that changed probably by the time I was graduating in '70-'71, but we had to wear dresses to class."
Even though college attire has become more relaxed, Bentley noted that one aspect of women's clothing has not changed much.
"We were wearing very short mini-dresses when I was in school, and the length of the skirts these days is just as short as it was back in the '60s," said Bentley.
Both professors have seen a rise in the use of university apparel.
"It seems students have been wearing more SLU apparel versus other schools in the more recent years," expressed Clark.
Bentley attributed the rise of university clothing to events where students are given free T-shirts.
"During orientation, they receive a T-shirt, and I seem to see that T-shirt being worn a lot on campus," stated Bentley. 
Aside from attire, the typical student schedule has also changed. During Bentley's time as a student, a six-day class schedule was commonplace.
"It was a Monday-Wednesday-Friday and a Tuesday-Thursday-Saturday schedule," explained Bentley. "I think the delivery method of teaching was purely lecture as I recall with chalkboards, and we took notes and we had tests, and that was about it."
Additionally, exam scores would be posted outside the professor's classroom but not next to a student's name.
"Our social security numbers were just lined up, and next to our social security numbers was our test grades and our final grades," shared Bentley. "You'd go check your grades by going to the room where you had the class and seeing what you made in the class or on tests."
Since starting at the university in 1991, Bentley has witnessed the growth of technology in the collegiate setting but is concerned about the effect it has on college culture.
"I think students are now using more of their laptops than I've ever seen before, students on laptops taking notes," discussed Bentley. "Students on phones and wearing earbuds, as a professor, are very distracting to me. When I walk down the hall, no one's talking to each other. They're all looking at their phone. They have their earbuds in, or they're on their laptop doing something, sitting on the floor, waiting for class to start."
For Clark's classes, she noticed that students take pictures of the notes rather than writing them.
"I try to remind them actually writing notes helps them to learn," said Clark.
Despite the impact of technology, Bentley shared that college students of all eras aspire for a positive educational experience.
"Sometimes, they have a difficult time with English," said Bentley. "Sometimes, they have a difficult time with math, and there's always things that are different for each student, but I still see them as being young people that I just love working with. That's why I'm still here."
About the Contributor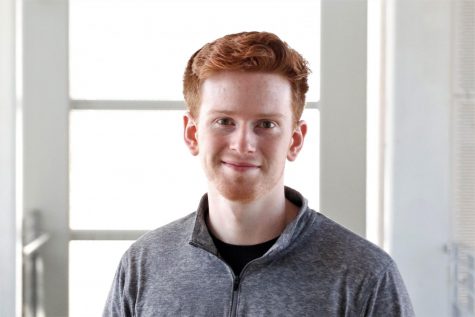 Jacob Summerville, Editor-in-Chief
Jacob Summerville, a history and political science major, has worked at The Lion's Roar since September 2017. A native of Greenwell Springs, LA, Jacob...