Meet the candidates
Eight students are running to become the future officers of the Student Government Association.
Campaigning has begun from tabling events in the Student Union Breezeway to social media posts. The "Voter Rally" will begin at 10 a.m. on April 8 in the Student Union Breezeway for students to get food and a T-shirt as they learn more about the candidates.
The polls open on April 8 at 8 a.m. and close on April 11 at 4:30 p.m. The announcements of the elected officers will directly follow the closing of the polls in the Student Union Breezeway.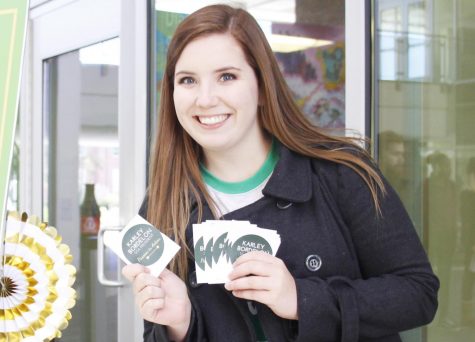 Karley Bordelon, a junior social studies education major, discussed her decision to run for president.
Bordelon said, "Last year,I did serve as SGA director of traditions, and I had so much fun planning our Homecoming Week and our 2019 'Big Event,' and I knew that I could make a difference in student government and help develop our future leaders on campus."
For Bordelon, the campaigning process has gone well.
"Everyone's been sharing the message," stated Bordelon. "I have an awesome team that's been helping me out, and I think everyone's just really excited for elections and to see what happens next Thursday when they announce it."
If elected, Bordelon hopes to create more leadership development, specifically for each major and different campus organizations.
Bordelon explained, "I want to have the Student Government Association offer different leadership training for on-campus leaders as well as make sure that we have more resources readily available for each major and make sure they're aware of the ones we already do have on campus."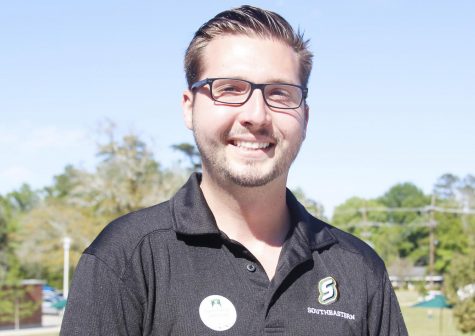 Claudio Franc, a senior biological sciences major, is running for president. His previous experience in SGA as a senator for the College of Science and Technology, a justice and the director of public and governmental affairs in the executive branch lends him familiarity with student government.
"Everything I have worked on has been towards the ultimate goal of becoming SGA president," shared Franc. "Since I have a deep understanding of how SGA works in every branch, I am running because I believe I am the best candidate for the job, and since I have been at Southeastern for four years and have been involved in many different aspects of campus life, I believe that I would be able to give an ear to students' concerns and be the voice that they need."
Franc discussed his campaign.
"My campaign team has worked hard to make sure that my campaign is successful, and they have been very helpful in terms of offering advice, helping me strategize, and with event planning," stated Franc. "Just the other day, I was in Student Union Park where I was cooking free red beans and rice for the students as part of my campaign, which was a very successful event. I enjoy campaigning very much because it gives me an opportunity to speak with a lot of different students and get their opinions on how our university could be improved."
Franc aims to use the position to create more opportunities for student groups to come together.
Franc said, "If elected, I would be a graduate student and so this would give me the opportunity to speak with different student groups that undergraduate SGA presidents may not have the same opportunity to speak to like non-traditional students, regular graduate students, international students, etc. I also hope to make my mark on this campus and leave SGA better than when I found it and hopefully impact and inspire some students, just like I was impacted and inspired when I was a younger student."
To voters, Franc shared what to expect from him.
"If elected, I will work tirelessly for the betterment of our students and our university," expressed Franc. "I love Southeastern so much, and it has benefitted me in so many ways that I'd love to be able to give back as SGA president. Help me move Southeastern forward by voting for Claudio Franc."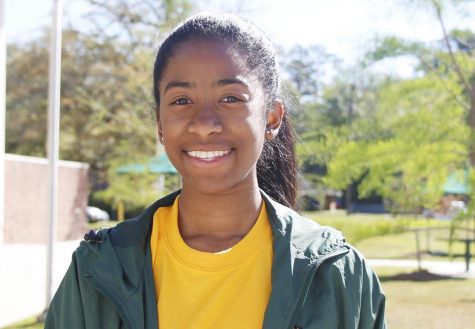 L'Oreal Williams, a sophomore business administration major, chose to run for vice president.
"I would like to be more involved and active in making changes around school," expressed Williams. "I'm already a part of SGA, but I want to do more to help the students and be more of a voice for students than I already am now."
Williams discussed how she has campaigned.
Williams stated, "I've been reaching out to more students and actually hearing the concerns that they're expressing, and a lot of people have thoughts that haven't been addressed, so I think we can step it up and help hear more students. Rather than just certain groups of students, we can hear from everyone."
Williams shared her plans for SGA.
"I would hope to make everyone's voice heard and make constant changes that the students are welcoming to and that they would actually like to see that make a difference on campus," said Williams.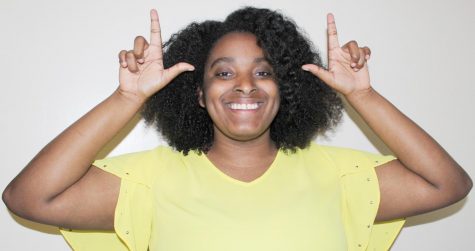 Alva Allen, a senior psychology major, is running for vice president.
"I felt a need to help the students and administration," stated Allen. "I felt that organizations were not getting an equal amount of attention/representation."
Allen discussed some of her goals for SGA.
Allen shared, "I hope to start a leadership council with with members from big and small organizations, increase student weekend activities and have more leadership seminars after freshman year, promote prompt responses to questions, comments and concerns that faculty members, students, teachers and etc may have, live stream every event/organizational meeting on campus so that busy commuter and virtual students may feel more included to campus life, rebuild the student lounge in the education building, and anything I am able to do for the lion family."
In this election, Allen hopes to show that every person is a leader.
"It does not matter the race, ethnicity, sexual orientation or nationality, etc.," explained Allen. "Every person a part of the lion family is a leader and are worth more than diamonds. Please participate in the elections and let your voices be heard."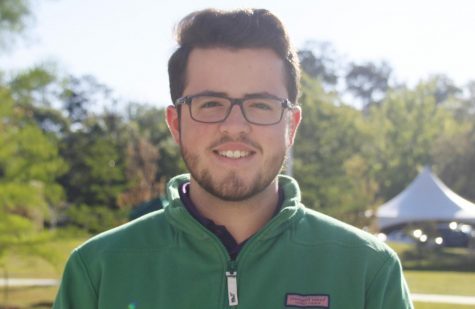 Blake Luna, a sophomore health systems management major, decided to run for chief justice.
"I saw the impact our current chief justice has had on our student body," explained Luna. "Seeing this impact drove me to run for this position, and one factor that drove me was the 'Free Speech Alley.' At this event, students can safely voice their opinion and be respected."
Luna shared one of his goals.
"If I were elected, one goal i would want to achieve is improving transportation for students on campus," said Luna. "This includes off-campus Lion Traxx routes and improving current stops such as building overhangs for students to stand under during bad weather."
If elected, Luna discussed what he would bring to SGA.
"I would ensure all students' voices are heard, and also there will be an open door policy, so if students feel they need to speak with me, they can personally," stated Luna.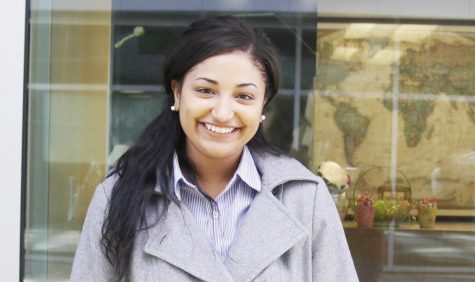 Leah Cross, a senior kinesiology major, is running for chief justice to help inform students and give them a voice.
Cross said, "A lot of the students that I see on campus, I talk to, they were saying how they felt that some of the parking and some of the things on campus, they felt like their voices weren't being heard when it came to commuter parking, and they didn't really know the rules about how do they get out of getting a ticket basically."
Through the position, Cross aims to make a difference.
Cross shared, "I just want students to have more awareness of what's going on on campus and how if they want to get their voices heard, they can talk to me, and that way, I can be a liaison through administration, and also when it come to 'Free Speech Alley,' I want to make sure they pick what's gonna be going on at 'Free Speech Alley.' Do more social media polls. They choose the topics of what they want to talk about, what they see in society that needs to be said stuff about."
According to Cross, she will bring familiarity with students to the position.
"I have a lot to bring to the table," stated Cross. "I've been in a lot of different organizations. I've been a resident assistant for six semesters, and I know a lot of the students' ideas, and I know that it's hard when you don't want to come out of your shell, and I think I've grown and come out of my shell when it comes to not being afraid to say what's going on, and I want to be that voice for the students, the ones that are nervous and scared to say something. I want to be that for them."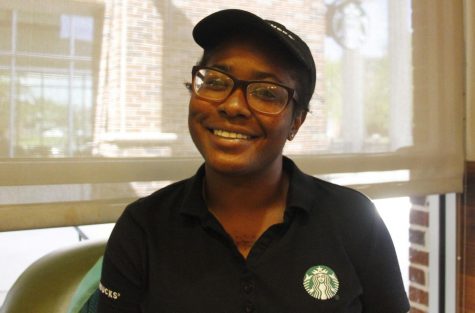 Akira Chaney, a junior education major, is running for senator.
"I've noticed a lot of issues in education, so I want to put forth changes not specifically just for education but for the campus as a whole," stated Chaney.
Primarily, Chaney aims to provide accommodations for students who have to take the Praxis test such as a voucher to handle the cost.
"The first time I took Praxis, it was $200, and I work here, so I don't have money to keep paying $200 to take a test, and it's such an important test," shared Chaney. "We can't move on to any of our other classes until you pass this test, so I'm kind of at the plateau of my educational career. I can't take any more classes until I pass this exam, so since it's so important, I'm really trying to push to get accommodations or this test."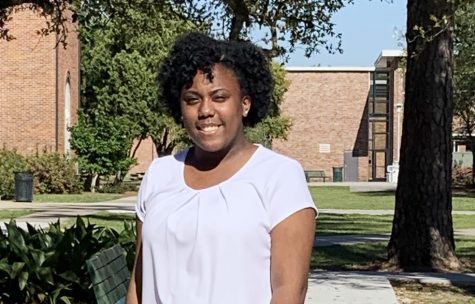 Juanesha Davis, a sophomore social work major, is running for senator to speak on behalf of students.
"It is a little challenging targeting the College of Nursing and Health Sciences students that are eligible to vote for me," explained Davis. "However, I have presented my platform, 'Getting it Done with DAVIS,' for all students to support me and my campaign. Hopefully, all students pass the word on to others students so that the selection of candidates are the ones that will represent themselves, the university and the student body well."
Leave a Comment
Donate to The Lion's Roar
Your donation will support the student journalists of The Lion's Roar at Southeastern Louisiana University. Your contribution will allow us to cover our annual website hosting costs. No contribution is too small.