Behind the scenes of convocation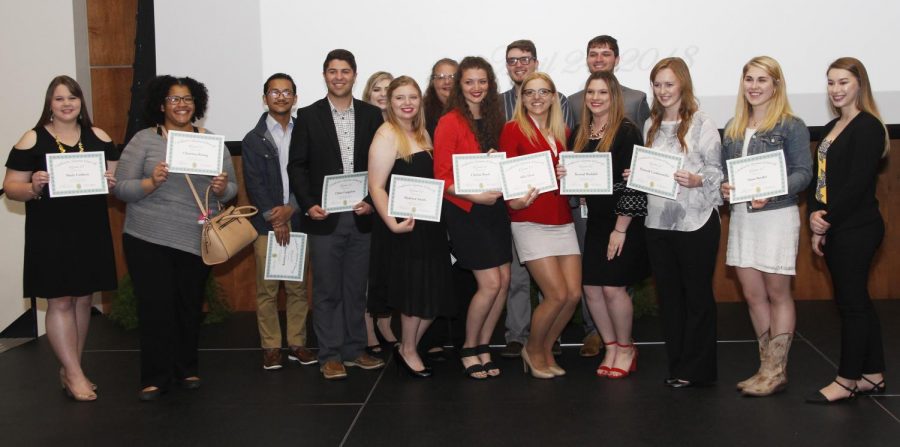 Every spring, convocations honor students for their service and academic achievements prior to graduation.
The 39th "Division for Student Affairs Convocation" will be held on Tuesday, May 7.
Marjorie Parker, coordinator of Multicultural and International Student Affairs, is one of the members responsible for planning the convocation.
Parker explained the purpose of organizing the convocation is to honor, award and recognize the hard work of students, faculty, staff and community partners.
There are also convocations held within each of the five colleges: the College of Arts, Humanities and Social Sciences, the College of Business, the College of Education, the College of Nursing and Health Sciences and the College of Science and Technology. Weeks of planning and invitations make convocations possible on campus.
Sabrina Anzalone, administrative assistant in the College of Science and Technology, explained how this event recognizes students in their college.
"The provost office gives me some dates to choose from, and then once the date is chosen, they will set up the alumni reception hall, and then we order food," explained Anzalone. "Each department will tell me which students they want to recognize. The departments will get plaques for the students to give to them."
According to Parker, planning a convocations calls for award nominations, decorations, videos and invites.
All the faculty and staff of the department are invited although not all of them will be able to make it.
"We normally have whoever will present the student the award to prepare to talk a little bit about the student and explain their reasoning for earning such an honor," explained Anzalone.
Ralph Wood, a professor of kinesiology and health studies, feels that the convocation has a big role in not only recognizing the students but also the college's relationship with the community.
"In our college, we make sure to recognize the significant partnerships we have with community memberships and sites that provide a location for our students to participate in their clinical rotations or internships," shared Wood.
Wood explained the convocation planning process for the College of Nursing and Health Sciences.
"We begin to plan our spring awards normally right after the spring semester," said Wood. "We have to reserve the room, line up refreshments and decorations for the stage. Our college then creates a committee that's made up for two or three faculty members from each of the departments that plan the program."
Parker believes the convocation is a good end-of-the-year event that recognizes the students and helps them feel welcomed.
"The convocation give students something to strive for," explained Parker. "This is a great opportunity for the students' acknowledgment of their hard work and memories that will last a lifetime."
Wood discussed the importance of awarding students.
"I think for the students who are recognized with the award, it helps further prove how amazing that student is," stated Wood. "It can also help them in the future by putting it on their resume or when they may apply for graduate school."