'Rock School' and 'Electric Edge' coined most popular KSLU programs of spring 2019 semester
From rock 'n' roll talk shows to Lions sporting events, KSLU 90.9 FM has caught the attention of many local listeners.
Todd Delaney, general manager of KSLU, shared that "Rock School" and "Electric Edge" have been the radio station's more popular shows.
"I think they have been our most successful because they're really good shows," explained Delaney. "When you have a niche program like that, you get a passionate audience who loves that content. They're looking for high quality content, and those programs do that on a weekly basis. Both shows have a very high standard with always putting out new content and strong stuff."
"Rock School" started production in 2007, and "Electric Edge" began in 2011. While the former talks about all genres of music, the latter focuses on house, dubstep, trap and other EDM genres.
"Both of the shows have really strong content," said Delaney. "They have interviews where they call up experts in that field and talk with them on the radio. 'Electric Edge' just went out to a very big festival and talked to a whole bunch of new artists, and they put those interviews on the air. They have unique content that no where else has. Every week is quality sound and solid content."
Delaney shared that the station has audience ranging from 7 to 70 years of age.
"A couple years back, we had a fan call in and say that he was our oldest listener at 77 years old," shared Delaney. "We really do not have a one particular group of audience. I am constantly amazed by our audience and the diversity of our listeners. Our listeners are across the board, and you never really know who is tuned in. We also have the internet, which offers a lot of people to listen internationally. They are always looking for that unique show, and KSLU is home to a lot of these people who graduated from Southeastern."
Katelynn Bartholomew, a junior communication major and a student worker at KSLU, shared what she enjoys about "Rock School."
"I love 'Rock School' because of the interesting and unique topics Dr. Joe Burns brings to the table," explained Bartholomew. "Sometimes I feel like it is not really 'Rock School' anymore, and it's more like 'Welcome to music class. Here we are.' He jumps between a lot of genres, which I think is a good thing for the show. He and Tammy are very complementary, and he often times brings people from all fields of backgrounds, and he brings a good diversity to the listeners. 'Rock School' brings a good energy to the listeners, and that kind of content for KSLU is very good."
Tune in to KSLU on Thursdays at 5 p.m. and Sundays at 4 p.m. to listen to "Rock School" and on Thursdays 7-9 p.m. for "Electric Edge."
Leave a Comment
Donate to The Lion's Roar
Your donation will support The Lion's Roar student journalists at Southeastern Louisiana University.
In addition, your contribution will allow us to cover our annual website hosting costs.
No gift is too small.
About the Contributor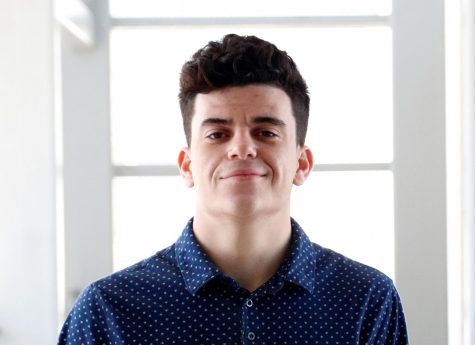 Gerard Borne, Editor-in-Chief, The Lion's Roar Newspaper
Gerard Borne is a communication major from Norco. Borne began working at The Lion's Roar in the fall of 2018. He plans to become a sports agent upon graduation.