The doors are open
As a number of students graduate during the spring semester, organizations within the Collegiate Panhellenic Council look to recruit new members.
Alpha Omicron Pi and Theta Phi Alpha, two organizations of the Collegiate Panhellenic Council, will begin their recruitment process during the fall.
Alpha Omicron Pi currently has 88 members including the graduating seniors. The sorority is open to newer members throughout the year, but recruitment officially begins in the fall.
Katherine Gunther, chapter president of Alpha Omicron Pi, explained the recruitment process for her organization.
"The recruitment process begins when the potential new members sign up for recruitment via the link created by Southeastern," said Gunther. "The potential new members get placed in a Gamma Chi group. This group consists of other potential new members, PNMs, and two to three members from each chapter on campus who disaffiliate during the recruitment process and guide the PNMs to find their forever home. AOPi has four members who are serving as Gamma Chis to help the women coming through recruitment."
Theta Phi Alpha, which currently has 77 members, also recruits during the fall. Interested students can sign up through the university website.
Ashley Scaffidi, president of Theta Phi Alpha, shared that the sorority looks to recruit students who are willing to make lasting connections.
"We want dedication and loyalty, but above all, we want them to be their complete selves," said Scaffidi.
Alpha Omicron Pi is open to all girls who are willing to be a part of the organization.
"A few of the most important things to us are the special sisterhood bond we share, grades and education and to be of service to others," shared Gunther.
Theta Phi Alpha mainly advertises the organization through social media.
"On our organization's website, social media and our personal accounts we encourage everyone to go Greek," shared Scaffidi.
Greek organizations on campus participate during the tabling event at "Meet the Greeks" where they pass out information about their respective organizations.
"We advertise by posting on all forms of social media and setting up a booth at 'Meet the Greeks,' which is an event put on by fraternity and sorority life with the other fraternities and sororities on campus," explained Gunther.
Gunther wanted prospective members to know that the organization shares a bond that will last a lifetime.
"Our sisterhood consists of women who are hardworking, resilient and most importantly, loving," expressed Gunther. "We value our grades, hold each other accountable, and we are always looking out for the best interest of the chapter as a whole and as individuals."
The membership fee for Alpha Omicron Pi is $675 in the fall, $465 in the spring and a one-time fee for the international chapter. The local fees include social events, badge price and other events held by the chapter.
According to Scaffidi, the new member fee for Theta Phi Alpha is reevaluated every summer. Currently, it is $552, which includes membership badge, bid day shirt, national insurance fees and other national payments.
The membership fee for Alpha Sigma Tau is $615 for the fall and $415 for the spring. Phi Mu charges new members $640 for the fall and $675 for the spring recruitment, and new member due for Sigma Sigma Sigma is $620 for the fall and $438 for the spring.
Not all organizations require the membership dues to be paid at once.
"We understand students go through financial hardships from time to time, so we always offer payments plans," said Scaffidi.
After recruitment season, New Members undergo an educational process before officially joining an organization.
"After the girls sign their bids, we hold weekly meetings in the parlor with their pledge class," said Gunther. "We have fun sisterhood events with the whole chapter. They will get a big sister to be their mentor after a few weeks. They will have a new member retreat and learn so much about AOPi and our sisterhood."
Students looking to get involved with a CPC organization can visit www.southeastern.edu/admin/fsl/ for more information.
Leave a Comment
Donate to The Lion's Roar
Your donation will support The Lion's Roar student journalists at Southeastern Louisiana University.
In addition, your contribution will allow us to cover our annual website hosting costs.
No gift is too small.
About the Contributor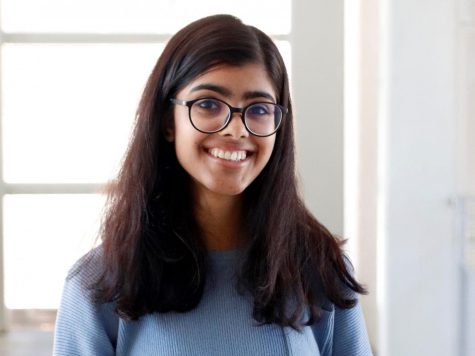 Prakriti Adhikari, Editor-in-Chief
Prakriti Adhikari is an accounting major and an international student from Kathmandu, Nepal. Adhikari has been working with The Lion's Roar since Fall...