Musicians take their talent on the road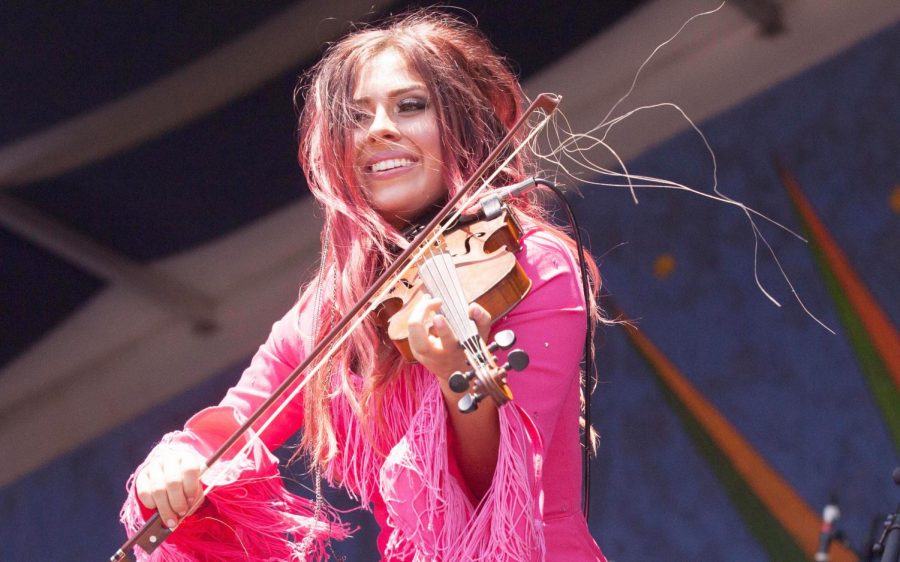 Mobility is often a requirement for professional musicians.
Those who center their career around music often go on tours, which require them to be away from their home for extended periods.
Amanda Shaw, Cajun fiddler, singer and actress, shared how far she travels to perform for her fans.
"I have performed in a lot of different places," explained Shaw. "I have traveled as far as Europe, Brazil and Grand Portage, Minnesota. It is really a special experience to be able to travel the world and perform for fans all over. I love to perform locally in Louisiana. The fans down here are so awesome and loving. They always come out and show amazing support."
Casey Saba, known as "The Human Jukebox," discussed where his musical career has taken him and his favorite cities to perform in.
"I have traveled to cities like Manhattan, Chicago, Atlanta, Nashville and a few places in California," stated Saba. "We stayed in Manhattan for six weeks performing at different hotels. It was a total culture shock up there. Everyone kind of kept their head down and just went about their own business."
Wade Hymel, a drummer for multiple local bands, shared all the places he has traveled in performing.
"The farthest venue in regard to its geological distance from Hammond would be Streetlight Records in Santa Cruz, which was the third stop on the Lilli/Cole tour," stated Hymel. "But from there, we traveled another 1000 miles to Provo, Utah, to play at The Rad Shack. I also must send a shout-out to the DIY scene in Provo – they were incredibly sweet and welcoming, and The Rad Shacks name speaks for itself. It reminded me very much of our newly re-blossoming Hammond scene."
Shaw explained who sets up the tour dates for her performances.
"It's really a three person team who contributes to setting up the different concerts," shared Shaw. "Stewart Logan, LaDana Williams and I work to make the schedule and set up different dates at the different locations. They do a phenomenal job at setting up the tour schedule, and I would not be able to do it without them."
Saba elaborated on how his performances are set.
"It's a collaboration with the band and I," commented Saba. "Nowadays with email, phone call and text, it is a lot easier to set up these performances. After that, we would go to different hotels to see if they had open mics and would go from there. When we went to Manhattan, I would bring business cards with me and drop them off to all kinds of places."
Hymel described how the tours are set up for the different bands he performs in.
Hymel shared, "So far, every trip I've been on has been set up and funded 100% in-house through band funds or members coming out of their own pockets."
Shaw shared what she finds to be the hardest part of going on tour.
"Making time to sit back, relax and to enjoy things is always a challenge," explained Shaw. "It is never a bad thing to step back and be aware of all your surroundings. I performed one time in Norway during the summer where the days were 23 hours long, and it was absolutely gorgeous."
Saba explained what his biggest struggle while touring is.
"Lining up tour dates to make sure they don't interfere with anything can be a challenge at times," said Saba. "Emailing, mapping out takes a lot of work. Sometimes it's hard to stay content in close quarters with a bunch of guys, but the hardest part would have to be missing my family and girlfriend."
Musicians often travel for a few days before their next performance.
Hymel shared what challenges him the most when on tour.
"The thing about being on tour, as Tom Petty put it, 'is how fast-paced your life suddenly becomes for the duration,'" explained Hymel. "You're literally chasing the schedule in an effort to make it to the next place."
About the Contributor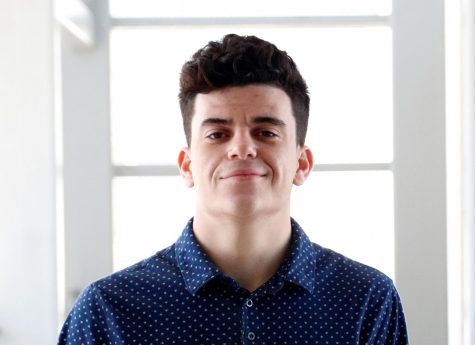 Gerard Borne, Editor-in-Chief
Gerard Borne is a Communication major from Norco, LA. Borne began working at The Lion's Roar in the fall of 2018. Borne plans to become a sports agent...