Revitalized rugby team remains undefeated in second season
Within a year of being reintroduced on campus and two games into their Fall 2019 season, the rugby team is now 2-0 into the Deep South Rugby Conference.
With over a decade of absence from the university, the Southeastern Rugby Club was brought back in the spring of 2019.
Donald Hart, head coach of the rugby team, explained how he feels the team is doing so far.
"Our season is very young right now," explained Hart. "The players are working hard. Coach Mark Dixon and I are fortunate to be blessed with a strong group of academic athletes who took SLU to second in the Deep South Rugby Conference, second at the Battleship Tournament and second at the Deep South Rugby Tournament in our first year."
Hart also expressed how alumni have helped get students back into the sport.
"SLU had a long history of successful rugby, but the team had waned over the last few years," shared Hart. "There is a strong rugby alumnus that wanted to see SLU have a representative team."
William Munn, assistant coach and president, shared that he and a couple other students have stepped up and started helping Hart this semester.
"Last season, I sustained an injury to my knee, which was a sign I needed to put it aside," said Munn. "After one of our coaches had to leave to help with the humanitarian crisis that was happening in the Carribean when the hurricanes came through, me and a couple other assistant head coaches have helped to get everything together and keep the season going."
Munn also feels that the team overall has been performing very well.
"We have an excellent group of guys that are dedicated to wanting to come out and really learn the game," expressed Munn. "That being said, we can never have enough people. We currently have 18 people who are ready to play, but because it is such an intense sport, having those people constantly play is very stressful. If someone gets hurt, which does happen, it puts a strain on the rest of the team."
The team is made up of people who have played the sport in high school and those who are new to the game.
"There are a lot of returning players from last season, but there are also guys who have never heard of the game before," said Munn. "The guys who come out and put in the work, even if they never heard of the game, say that they never want to stop playing it. I can attest to that. The overall vibe of the team is a deep respect for everyone. If you put in the time and effort, everyone is going to accept you here."
Jordan Chatman, a senior forward on the team, explained why he enjoys playing.
"I have a strong interest in rugby, and I also wanted to learn something new," said Chatman. "I now believe rugby is becoming more of a passion for me. I love it that much.  I have met so many great teammates, and we all have one incredible coach and mentor. Playing rugby is one of the best decisions I have ever made in my life. It's fun, it's tough, and it shows the importance of teamwork and determination."
Allen Pennington, a sophomore flanker on the team, echoed a similar sentiment.
"When a team comes to play, we are enemies on the pitch but after the game we all go out together and have a good time," shared Pennington. "It's a great sport, and I wish I knew about it earlier."
Hart believes that students who are interested should consider joining the team.
"If you like the non-stop action of soccer, the hitting of football and the passing of basketball, you'll love rugby," shared Hart.
The team's next match up will be against Louisiana Tech University on Oct. 26 in Ruston.
Leave a Comment
About the Contributors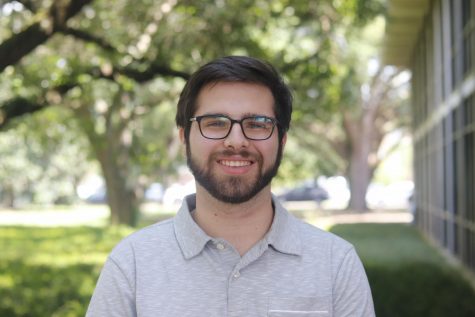 Dylan Meche, Opinions Editor
Dylan Meche is a Political Science major from Baton Rouge and serves as Opinions Editor. He has been a reporter for The Lion's Roar since August of 2019....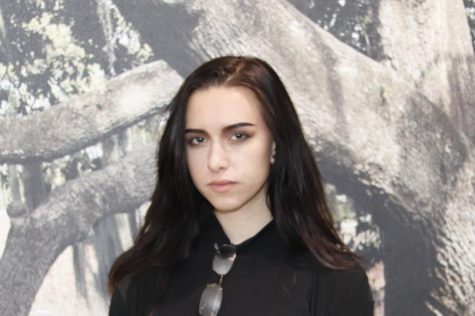 Hailey Bullock, Staff Reporter
Hailey Bullock is a biology major from Albany. She has been with the Lion's Roar since the fall of 2019 as a news staff reporter. Her career ambitions...