University unveils revisions to the alcohol policy
On Oct. 1, 2019, the university made a few changes to the 2018 University Policy on Alcohol Use. 
The current university alcohol policy was released on Sept. 27, 2018 and was recently revised by the Office of the Dean of Students.
Gabe Willis, Dean of Students, shared the nature of the changes to the policy.
"We made a few changes to the University Alcohol Policy," said Willis. "They amended some of the requirements for faculty/staff to host events where alcohol will be present."
In addition to the guidelines outlined in the Student Organization Alcohol Event Procedures which states that organizations are only required to follow their national policies regarding faculty/staff and organization advisors at alcohol events, there are newer guidelines regarding the presence of faculty and staff for certain events.
The main way for student organizations to meet these requirements is by signing a contract with the University Police Department prior to the event.
The policy reads, "A contract must be signed with the University Police Department for an officer to be present at all third-party rental events and at University (or University affiliated) sponsored events where alcohol is to be served if students will be present and it is plausible that students might be served alcohol."
Willis included that the changes will not affect certain activities on campus such as tailgating and athletic events.
"The changes will not impact events like tailgating or vendors on campus," shared Willis.
Willis also mentioned that there was not an incident or a specific motivation for the changes. The university decided that the policy needed to be revised to ensure the safety of students and faculty.
"There were not real motivations behind the changes other than the policy needed to be reviewed and updated," stated Willis.
There is a provision in place requiring the presence of the University Police Department at any student organization event that will be serving alcohol.
The rule can be found in the University Alcohol Policy under the Dean of Students webpage on the university website. That rule reads, "Two or more commissioned UPD officers must be present at 'alcohol events' that take place within Tangipahoa Parish. UPD officers will be housed outside of the event to maintain security and assist in enforcing applicable University policies, laws and regulations."
Willis included that the university is constantly looking for ways to improve its policies, and changes could still be coming.
"We are always looking at ways to better our policies and procedures," mentioned Willis. "Changes could likely be considered in the future."
About the Writer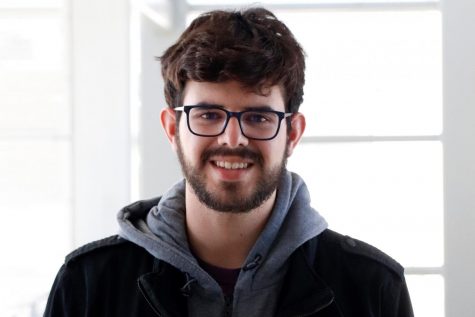 Jacob Lofton, Staff Reporter
Jacob Lofton is a music education major from Prairieville. He has been a staff reporter with The Lion's Roar since the Fall of 2019 and spends his spare...