Dear Southeastern, we want answers (about the past month)

After weeks of Southeastern students not being able to access Moodle, LEONet and Southeastern email, things finally seem to be going back to normal on campus. While faculty begin to rewrite lesson plans and try to make up for lost time, Southeastern students are sharing how this issue has affected them.
With Moodle being inaccessible, students had no way of checking their grades, completing assignments or accessing their syllabi to see any important upcoming dates. Teachers and students were even unable to communicate unless going through separate channels due to their main resource being offline.
While some may believe the lack of Moodle was a "vacation" away from homework and assignments, students still had to attend classes like normal, including completing assignments and taking exams, often without their syllabus. This caused many students to have severe anxiety about their grades and futures.
Senior communication major Daniel McClain said, "When the network first went down I was extremely stressed. How would I do my assignments? How would I take my test online? How would this affect my graduating next semester? Luckily, most of my teachers found ways to manage the class progress even with the mood down. So most classes have been able to progress despite the network issues. I'm not as stressed anymore, especially because the school has shown progress in getting everything back on track."
Online students and education majors completing off-campus fieldwork were largely left in the dark. Many of these students do not come to campus, and since faculty members did not have access to their rosters or students' email addresses for over a week, there was no way for their teachers to contact them.
Education major and graduating senior Serena Brown said, "We went about a week and a half without any communication. At first, it was fun because you think you're off the hook, but then we were getting emails from students relaying information from professors and everything became so confusing. Now that Moodle is back up, we are expected to have done everything through the blackout, even though my class was completely online including all of the information."
The plight of on-campus student workers was also problematic, at best. For some, work continued fairly normally every day, but students whose jobs rely almost entirely on the internet were unable to work for weeks.
Graduate student Kristen Johnson, who works in University Housing, said, "When the outage first happened there were rumors that we wouldn't get paid which, fortunately, we were still able to. For the most part, I have shown up to work like normal, I just couldn't log in to the computers. My bank account was hacked the first week though, so I think the Moodler may have gotten me."
Living on campus for the past month has been difficult as well. Having limited to no way to access the internet caused many students to flee campus and find WiFi at friends' houses or in downtown Hammond. Those with no form of transportation found new places around campus to try to relax during this time. An anonymous RA even reported receiving an emergency call from one of the residents living on campus suffering from the stress of everything going on.
Delani McCloskey, a junior communication major living on campus, said, "There were many rooms in Ascension that students couldn't get in with their card because the door stopped working. I definitely saw more people out of their rooms and hanging out in the lobbies. I know a bunch of people who ran out of data, so they seemed to hang out more with their friends." 
For some students, the server issue was a minor inconvenience that only affected them on campus while attending their classes.
Junior communication and media studies major Tyler Bailey said, "I am indifferent towards Moodle and LEONet being down. It's an inconvenience for sure, but people can live without it." 
A large percentage of Southeastern students commute to campus for classes, whether for five minutes or over an hour. Commuters with longer school days often have to stay on campus in between classes, but with no Moodle, no WiFi and terrible cell service, there was nothing to do between classes.
Marketing major Mackenzie Sessum drives over 50 minutes to get to Southeastern every day. She said, "I'm a visual learner, so when it comes to learning, it's much easier for me to grasp information with the PowerPoint and notes sitting in front of me on my laptop or on a projector. When we had no WiFi for a few weeks, I felt like I was driving to school to not learn anything. I was stuck to only using pen and paper and felt like I wasn't grasping the information."
Campus has been rife with rumors about what could possibly be happening because of the network issues, especially in terms of personal data. Before the administration started communicating regularly with students, faculty and staff about the gravity of the situation, people were left unsure of what to believe and what steps they'd need to take to secure their confidential information.
Marketing major Annabelle Snow said, "The whole ordeal was definitely not an easy situation to adjust to. Knowing that my personal information could be floating around out there for anyone to take is definitely unsettling and I'm not sure I feel protected in that way. I know I was constantly checking my email, hoping for an update on anything. The updates came and slowly everything is being put back together. I can only hope that Southeastern takes the steps to secure all of the personal data and to make sure something like this does not happen again."
Understandably, one of the hottest topics during the outage was the possible exposure of sensitive user information. The school has not yet responded to students who claim to have been hacked or had their information leaked. According to the March 5 "Take Note" sent to all students, faculty and staff, the university is in the process of identifying data that was potentially exposed and determining if it contains personal information. Southeastern will notify and provide free restorative and protective resources, as well as assistance for those whose personal information was compromised.
Bailey said, "The actual concern I would have is the data leak, how much information was exposed and gathered by an unauthorized party? Would the school see repercussions for that since it is their responsibility to prevent things like this from happening? And will it happen again in the future? To me, that is a legitimate issue that should have many perturbed about. I think the school needs an answer to address this and the sooner, the better."
SLU President Dr. John Crain sent out his "Message from the President'" email and addressed the situation on March 2. He began by reminding readers that SLU has dealt with many hardships, disasters and emergencies in the past.
Communication and Media Studies major Logan Lyons said, "I hope they [administration] learn from this because they handled it all poorly. They never told us practically anything, they tried to keep up the whole 'everything's okay guys don't worry' while we were all freaking out, and the quality of this semester as a whole has plummeted because of it. The way they handled it was just dumb, plain and simple." 
WiFi, email and Moodle are back online and classes have returned to an almost complete state of normality. Some students are requesting some sort of refund for the lack of education they have received for three weeks while others are calling for a pass-fail grading system to be implemented to help eliminate anxiety from grades.
Ultimately, it is up to Southeastern to decide what the next steps will be, but these students' perspectives and experiences demonstrate that an apology alone is not sufficient. The student body wants and deserves answers.
Leave a Comment
Donate to The Lion's Roar
Your donation will support The Lion's Roar student journalists at Southeastern Louisiana University.
In addition, your contribution will allow us to cover our annual website hosting costs.
No gift is too small.
About the Contributors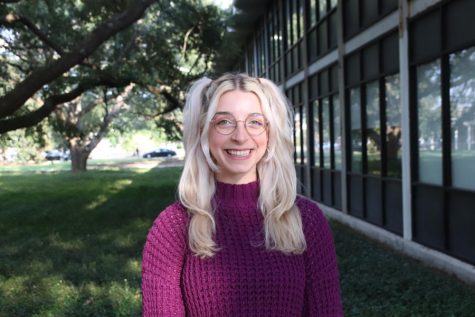 Kaitlyn Keppler, Staff Reporter
Kaitlyn is a Communications major with a concentration in Strategic Comm and a minor in English. She is a senior and will be graduating in Spring 2023....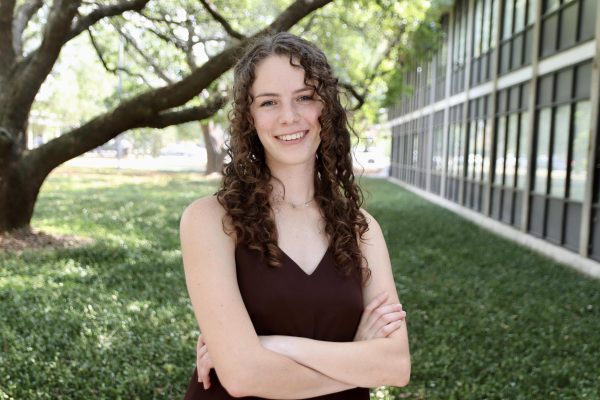 Haley Dupre', Photography Editor
Haley Dupre' is a sports communication major from Donaldsonville. She joined our team in Oct. 2021 as a reporter. In addition to her contributions to Student...