OPINION | Emotion, exhaustion, elation: My campus outage experience
At the end of February, a cybersecurity breach wiped out all network functionality on Southeastern's campus, including the ability to access Moodle, LEONet and Webmail. Students and faculty scrambled to adjust to an environment devoid of these resources, which are critical to student success and mission-critical for asynchronous online courses. The internet outage lasted for nearly three weeks. 
As a student, I felt various emotions across the significant amount of time the internet was down. Stress and anxiety ate at me almost every day. At the same time, though, the outage gave me relief and time to rest. 
Like many other students, the outage set me back immensely in my coursework. Even now, I'm still trying to catch up on assignments due before and during the shutdown.
Now that Moodle is back online, I've experienced genuine horror at the mere thought of opening the tab on my computer and looking at all of the missed assignments, quizzes and tests over the outage. 
The situation took on a new level of severity when rumors began to spread about the nature of the shutdown. Students discussed on various social media sites that the outage was the result of a cyber attack, and these rumors were confirmed when the Department of Homeland Security arrived on campus. Suddenly, my coursework became a mere afterthought to the idea that my information was potentially being stolen or at least manipulated by a hacker. "The Moodler," as the hacker became known to students, had access to LEONet, the location of every student's personal and financial information. Even as things have died down, I'm still incredibly concerned my information may have been compromised.  
The outage heavily affected my work, as well. The Lion's Roar was one of the few Southeastern resources active throughout the shutdown. As a writer living on campus, the lack of internet connection made it nearly impossible to complete a story. Luckily, I have a hotspot on my phone, so I was usually able to make do despite the less-than-ideal work conditions. 
The connection was so horrendous, though, that I still had to make frequent trips off-campus to meet deadlines. As a result, the entirety of my East Palestine story was researched, written and revised at PJ's Coffee on University Avenue. 
Under such adverse circumstances, writing and producing content, all while trying to complete coursework in whatever format my professor decided to utilize, made me tremendously stressed. I questioned whether or not I had the resolve to catch back up; I still do, in all honesty. 
I have an insatiable drive to be the best at everything I do, regardless of the often severe toll such a drive takes on my mental health. I've tied my identity to my ability to perform well in whatever setting I find myself in, whether as a dancer, musician or writer.
My drive has pushed me to work hard and achieve success, a goal I strive for each time I sit down at my computer. However, my drive morphs into my worst enemy when I'm not at my best. I let the pressure–that, admittedly, I put on myself–consume me and make me feel like a failure. One quick glance at Moodle leaves me feeling utterly pummeled. 
The outage isn't to blame for my unhealthy source of motivation; however, thanks to the setbacks I've experienced from the outage, I've had to wrestle with a declining sense of self-esteem and self-worth, which weighs heavily on my mental health. I can only lift this burden off my shoulders once I've climbed out of the seemingly endless chasm the outage trapped me in. When will I reach the surface? Only time will tell. 
On the other hand, having to dwell within a chasm of hopelessness and confusion gave me something I hadn't experienced in ages: relief. On the Monday after the shutdown began, when I headed back to class without the ability to complete any coursework, I genuinely felt elated. 
At that time, we had no idea how long it would take until the internet returned. So, for the time being, I decided to focus my attention away from school and on my priorities. I got to spend time with my girlfriend, focus on myself and complete stories at a quicker pace for The Lion's Roar. Most importantly, I actually got some rest at night.
A week before the shutdown mostly concluded, I went on a trip to a leadership conference representing Southeastern as an orientation leader. For a whole weekend, I got to leave behind the tense on-campus atmosphere in favor of a memorable trip with my friends.  
An oft-remarked adage is "ignorance is bliss," and this saying is not without merit. I was well aware of the onslaught of coursework I'd have to deal with as soon as systems were back online; I still sincerely appreciated the brief respite from my exhausting work cycle. However, I quickly realized that I desperately needed a break. 
The internet outage was a fraught few weeks that we haven't entirely escaped from yet. I'm still experiencing connectivity issues even while I write this same story. It's safe to say, though, that Southeastern has at least moved past the direst period of the outage. 
During that period, I experienced a litany of emotions, putting a strain on my mental health that has not gone away. Therefore, I'd highly recommend scheduling an appointment with the University Counseling Center for many students who likely endured similar mental health issues. 
I also felt a wave of relief during the outage. I found solace in the chaos. The outage briefly put my life as a Southeastern student on hold, and I found peace within the pause. 
Above all else, the internet outage taught me that I must begin taking better care of myself. I've consistently chosen to chase opportunity or glory over my sanity; I should instead prioritize my mental health for once. I should find time to unwind, detach from the ever-present devices around me and indulge in reading and writing for my pleasure.
I believe that's a lesson many students and faculty members could learn from. I hope another campus disaster won't be necessary for us to treat ourselves better. 
View Comments(1)
Donate to The Lion's Roar
Your donation will support The Lion's Roar student journalists at Southeastern Louisiana University.
In addition, your contribution will allow us to cover our annual website hosting costs.
No gift is too small.
About the Contributors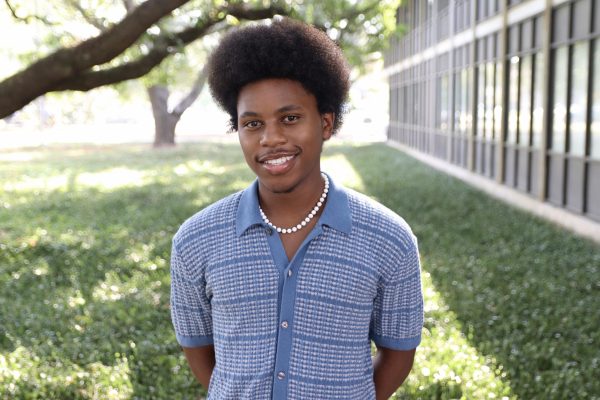 Kennith Woods, News Editor
Kennith Woods is a sophomore communication major with a concentration in television and multimedia journalism and a creative writing minor. A resident...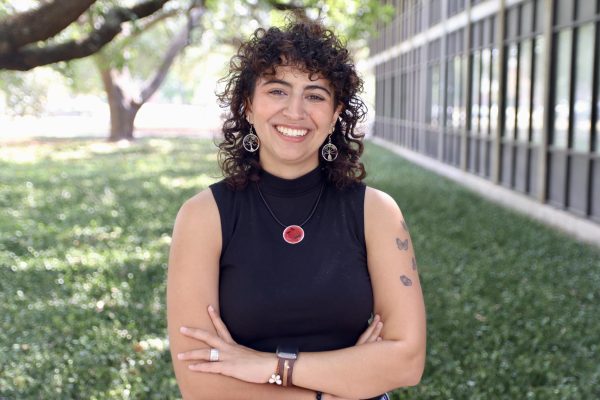 Chloe Williams, Editor-in-Chief


Chloe Williams is an English major with a concentration in creative writing and minors in communication and theater. She hopes to become a newspaper...