At the time this is being written, I am wondering how the semester can be so busy when it hasn't even started yet. 
Despite the stress of having to cover all of these events happening on campus this semester, I do love to know that we have such a great, action-packed fall ahead of us. 
Coming from someone who started at Southeastern during Covid, seeing all of these events now being announced as a senior is surreal. Actually, even being a senior in college feels surreal.
Being the sole editor-in-chief at The Lion's Roar now, I have a lot to shoulder this year, but I won't be doing it alone. I have such an amazing team of editors and reporters who have had my back this summer, and I know they will continue to be my support in the fall and spring. 
On top of all this, I am now the current president of Alpha Psi Omega, the National Theater Honor Society. I used to think I didn't have what it takes to be a student leader, let alone be one of two organizations. These roles, however, have taught me a lot about myself. 
I've learned I can handle a lot, but I don't necessarily have to handle it on my own. I shouldn't have to carry the weight of these responsibilities by myself. I am more aware and open to not loading all of the work at Student Publications and APO on just me and I hope I continue to improve on that front. 
Also, we at Student Publications are hopefully at the end of the issues the network outage caused us. Since February, our weekly newsletter has been unavailable to a majority of faculty, staff and students. 
We are so excited and thankful that over the summer, we were able to work the kinks out with administration and that our newsletter will once again be able to be enjoyed by everyone on campus again.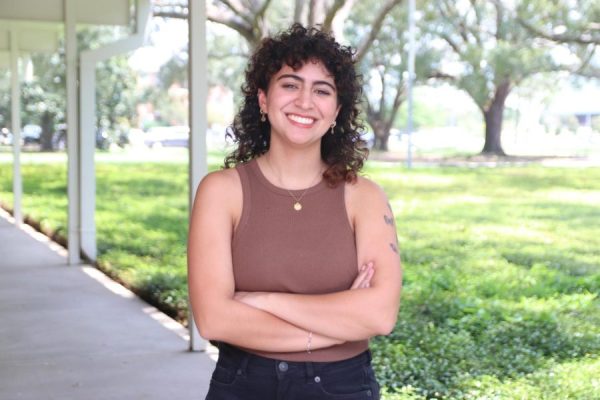 Now I know the summer is usually a time to relax while also trying new things, so I had a couple of ideas on what I found from my break.
Five takeaways I got from this summer are: 
We should normalize parasols again because this heat is too much 

Try to revitalize old habits or hobbies because doom scrolling on TikTok will make you feel so useless

If you get a nose piercing, make sure you get quality jewelry 

Paddleboarding is fun but also an arm workout 

My manifestations of getting an Insomnia Cookie in Hammond came true, so you're welcome 
All of this to say, I hope that everyone had a great summer and I really hope you have a great fall semester. Remember to take a breath in between all the stress of classes and find time to enjoy your life. You only get one.