Driving drives people crazy?
Day-to-day challenges that commuting students face include driving, parking, scheduling activities and finances.
According to a 2015 survey conducted by the United States Department of Labor, full-time college students between the ages of 15 and 49 spend roughly 1.4 hours traveling on an average weekday. This is about 39 hours a month, almost two whole days a month, that commuting students spend traveling.
Freshman computer science major Christopher Koster shared how he incorporates driving into his daily schedule.
"With my commute, it's about 45 minutes," said Koster. "So, it's making time to come here, and then also extracurricular activities, making sure I get home at a reasonable time so I get enough sleep for the next day."
Sophomore kinesiology major Jada Mansion stated factors that may add time to her commute.
"When it's cold outside, I have to wake up a few minutes earlier to warm my car up," said Mansion. "If it's raining, leaving early is a must because people drive slower. Because of how early I leave, I typically don't get stuck behind the train, but sometimes in downtown, there are trucks that unload supplies, which can add a few minutes to the drive."
It takes Mansion "less than 10 minutes" to get from her apartment to campus, but she has to factor in her morning work schedule as well.
"Since I work at the school, I have to wake up around 5:45 to get ready and get to work for 6:30," said Mansion. "In the morning, I usually grab a piece of fruit for breakfast and pack my lunch."
Junior nursing major Carlee Smith feels that driving to campus each day benefits her.
"I enjoy driving to campus every day because I can listen to whatever music I want," said Smith. "I can listen to the same song over and over again without anybody telling me anything. It kinda helps keep my sanity driving to school every day."
On top of the time spent driving, students also have to find a parking spot, which is a challenge for some students.
Although Smith stated a positive factor on driving itself, her thoughts on parking differ.
"Parking here is atrocious," said Smith. "If you get here after 9:00, you're not going to find a parking spot. So, days like today, I don't have class until 2:00. I don't leave my house until 12:30. Otherwise I'm never going to find a parking spot."
Koster shared his experience with campus parking.
"I travel from Amite, and my first class is at 11 a.m., but with parking being so terrible, I normally always try to get here before 8 a.m. to get a decent parking spot by the University Center," said Koster.
Koster suggested a potential fix to the freshman parking issues.
"I would say the best way to improve parking is maybe opening up more sections around the University Center whenever there isn't an event going on," said Koster. "Or maybe if upperclassmen parking isn't completely filled all the time, like if lot 'A,' 'B,' 'C' isn't filled, then allow some of the freshman commuters to park there."
Depending on where students live, the price of paying for gas can add up over the months.
Koster shared how much he spends on gas for his truck.
"For school purposes, I normally have to refuel two times per week, and it's only $45 to fill up my truck," said Koster. "So, I'm gonna estimate about 360 a month. For me and my vehicle, I know I burn a lot of gas per week. So, looking at the cost between staying on campus versus how much gas I would burn commuting back and forth, I would love to stay on campus, but some of the housing and meal ticket prices are just so high."
Since Mansion has a short drive to campus, she spends less on gas.
"Working at the school means that I don't also have to drive somewhere else, which saves me a lot on gas," said Mansion. "I usually put $30 in every two and a half weeks."
These commuters stated that they'd want to live on campus, but the prices deter them from doing so.
"I wanted to live on campus when I was a freshman, but my mom told me I'd have to pay for it myself," said Smith. "So, I don't."
Being a former campus resident, Mansion weighed the pros and cons of commuting and being a resident.
"I lived on campus my freshman year, and although it was convenient, it was not ideal," said Mansion. "It's more expensive too, and there were things I wanted to do that living on campus were not available. It did help me with the transition from high school to college, but it wouldn't have been impossible to learn along the way by commuting."
Smith shared her experience about how one of her professors wanted students to contact them if they were running late, and how she was once in that situation.
"The professors are always like, 'Email me if you're gonna be late,' if I've ever been stuck in traffic," said Smith. "One morning, I had a really big project due, and I stayed up all night doing it. Class started at 8:00. I didn't wake up until 8:00. So, I was freaking out. I literally forgot to brush my teeth walking out the door, just threw some clothes on, drove all the way out here, turned it in and came back home."
For freshmen who are considering commuting to campus, Mansion offered some advice.
"If I would have commuted my freshman year, I think it would have been hard for me," said Mansion. "It would be a 45-minute drive to and from each morning, which would have been a lot of gas money. If freshmen do decide to commute, they need to be prepared for the drive, gas and parking."
Leave a Comment
About the Contributor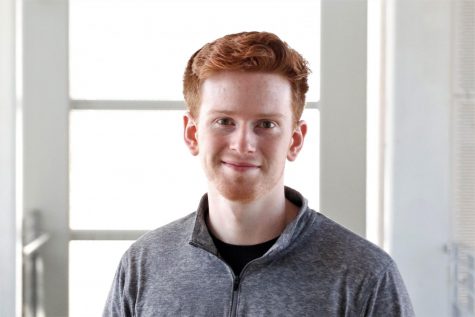 Jacob Summerville, Editor-in-Chief
Jacob Summerville, a history and political science major, has worked at The Lion's Roar since September 2017. A native of Greenwell Springs, LA, Jacob...