Theatre department presents last play of the semester
The theatre department will finish the spring semester by hosting "The Crucible" later this month.
The play will be presented from April 24-27 at 7:30 p.m. in the Vonnie Borden Theatre.
Instructor of Acting and Directing Chad Winters shared why this play was chosen.
"We chose 'The Crucible' because it is a classic work by Arthur Miller," said Winters. "Our students learn about him in our introduction to theatre classes. It's a great opportunity for our students to see a live production of this play."
Winters expressed that auditions were not limited to the theatre department students.
"SLU students and community members are welcome to audition for our productions," said Winters. "Our production has a diverse class of students from all different majors across the university."
Freshman elementary education, grades 1-5 major DeJuan James explained how practicing with the rest of the cast helped him find his character's persona, Judge Hathorne.
"What I've enjoyed the most is getting with a number of characters on a stage and finding those opportunities to stand out," said James. "It can be challenging as an actor when playing a character. You want to figure his/her mannerisms, how will they speak, how do they feel in the moment. It makes it fun in trying to figure out how you can relate to a character."
James shared that the language in the play was quite difficult to understand at first, even after reading the play in high school. He explained that the upperclassmen have been "very helpful" in motivating him to continue his career in theatre.
Senior general studies major Shelby Elliot-Layman shared how the underclassmen have positively contributed to the show's production.
"It's been amazing to work with freshmen and sophomores on this show," said Elliot-Layman. "They bring a really fresh, positive and enjoyable vibe to rehearsals."
Elliot-Layman will be playing Mary Warren and stated that one of the main difficulties in this play will be to "stay in character in a very tense situation for long period of time."
James explained his intentions for his performance and details the audience should be aware of.
"Aside from just really wanting to be a part of this show, I auditioned for this character because I felt that I can give him something to make him stand out," said James. "Hathorne is not a man that you can reason with. If his mind is set on something, he will stick to it. That is something you'll see in the show. It's pretty hard to get through to him."
About the Writer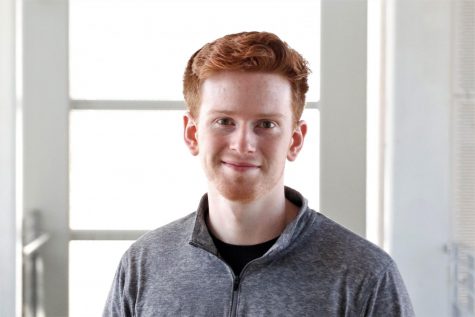 Jacob Summerville, Editor-in-Chief
Jacob Summerville, a history and political science major, has worked at The Lion's Roar since September 2017. A native of Greenwell Springs, LA, Jacob...