Seeking out witchcraft in Vonnie Borden
With their last play of the spring semester, the theatre department presented "The Crucible."
The play was held from Tuesday, April 24 through Friday, April 27 at 7:30 p.m. in the Vonnie Borden Theatre.
The play is set in Massachusetts in 1692 where people are falsely being accused of witchcraft. Freshman English education major and Stage Manager Mary Pitts explained that the theme is staying true to oneself and holding one's beliefs first.
"Your beliefs are more important than conforming to society and what society would want you to believe and want you to act on," said Pitts. "It's a sad play. It's not a scary play, but just the idea that in real life people were persecuted for being witches and for using magic on other people and that people weren't believed when they told them that they were really truthful, honest and dedicated to their religion and dedicated to God, it's just heartbreaking."
Alumnus Duncan Martin, who played Ezekiel Cheever, shared how the wording of the script was an obstacle while preparing for the show.
Martin said, "I haven't read it since high school, and coming back into it and realizing all the little details and certain words and phrases that they say, you have to properly learn how to give them the correct inflection. So, everyone's going over these lines and researching the words because it's an older style of writing, learning what they mean and properly portraying what they're trying to say."
Finishing his fourth lead role during his time at the university, junior art major Judah Fabre, who played John Proctor, explained his viewpoint of the play.
"The dilemma that the man finds himself in shows the weakness of man, but his decision to follow the truth to death shows man's ability to find redemption even after staining his reputation," said Fabre. "I hope the crowd learned that truth is the best way to go, no matter what the cost."
Fabre stated how his main role helped build experience towards what he loves to do most.
"I feel like this is what I'm supposed to do," said Fabre. "I can't really imagine doing something other than that. I put as much effort into it as I can, and sometimes it actually causes me to slack at places that are important, but I just care about this so much."
Some of the audience members were there to support a friend or friends who were in the play.
"My friend Duncan was in it," said alumna Nicole Futch. "I love theatre, and I like to support Southeastern's theatre."
Futch described the main component that made the play succeed.
"I really enjoyed the actual acting," said Futch. "'The Crucible''s not my favorite play, but I really loved the way they portrayed everybody, and I love how everybody got into it. The girl that played Abigail did really, really well. She gave me the creeps."
Freshman finance major Brian Bourg also enjoyed the cast's acting.
"One thing that I really liked about it was that they really brought the characters to life," said Bourg. "There was a whole lot of emotion that the characters showed, and it really gave depth."
As the production week went on, Martin shared that he gets "more comfortable going on stage and performing in front of more and more people each night."
Fabre also shared some of the small changes that happened through the week.
"We change a couple of things," said Fabre. "We took a couple of moments. Like me and Justin Davis who played Danforth, we discussed different things we could do. In the last scene, it was slightly different, and it made it maybe more powerful and more prevalent. It was all a matter of playing around with it and finding new stuff every night."
Looking back from the beginning, Pitts said that the cast and crew made progress since the first day they read over the script.
"It was interesting to see their first reaction and how they first envisioned being able to play their characters on stage from how they performed it on stage just now," said Pitts. "I can't pinpoint exactly what my favorite moment was, but I think overall, working on this entire show with the entirety of the cast and the crew and Chad the director and Cheyenne the assistant director, it was a very amazing and humbling experience. I'm very glad I got to experience it."
About the Writer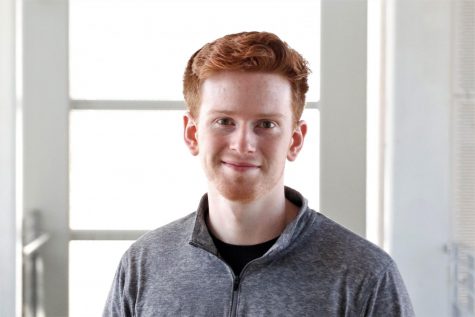 Jacob Summerville, Editor-in-Chief
Jacob Summerville, a history and political science major, has worked at The Lion's Roar since September 2017. A native of Greenwell Springs, LA, Jacob...