Using the skills taught in class to face obstacles outside school
Skills taught in some classes can be directly applied in the real-world setting.
Public speaking, Introduction to Financial Accounting and Software Engineering are courses professors explained are significant both in the class setting and in everyday life.
Shawndee Fluker, instructor of communication, shared that one speech presentation in her COMM 211 class forces students to take a concept from their major, which anyone can benefit from and teach it to the class.
"If you're a nursing major, everyone isn't going to know how to give a child anesthesia," said Fluker. "No, but you can teach us how to do infant CPR."
Ghassan Alkadi, professor of computer science, teaches the CMPS 285 course, which is geared towards working professionally. He explained that, coming into the course, some students struggle because they are used to individual projects.
"Some of the skills they have to learn is how to collaborate, how to talk one another," discussed Alkadi. "From a team leader point of view, the team leader needs to know how to delegate tasks fairly – making sure that each student you give enough tasks to be able to fulfill the requirements."
For the ACCT 200 course, Kris Jones, instructor of accounting, expressed that understanding financial statements and how accounting works in businesses are essential factors that accounting majors should take from the course.
Jones shared, "Accounting majors will see these concepts in almost any field of accounting in which they are employed whether they decide to go into public accounting, private accounting, governmental accounting, etc."
Students in CMPS 285 also work on their presentation skills. Alkadi shared that every two weeks, students show the class what progress they made since the previous integration.
"Being a computer scientist, it's not good for them because they are not good communicators," explained Alkadi. "So, you will see a big difference from the beginning of the semester to the end of the semester in how they evolve and become way better."
Outside of the classroom setting, Fluker discussed the importance of analyzing content spoken to students.
"Most people are trying to persuade you through oral communication, whether it's for you to buy a truck or a car at a higher interest rate, to get you to vote for them, to get you to go out with them, to get you to bundle a package for AT&T U-verse," shared Fluker. "Whatever it is, if you can analyze content while someone is actually speaking to you, because they're always trying to sell you or persuade you, it's going to help you make some good decisions in the adult world."
For students currently in the work force, managing money on a small scale is practical to students outside of the accounting program.
Jones said that some of the concepts taught in ACCT 200 can transfer into students' jobs.
"Students that have jobs as cashiers have to understand the importance of balancing cash," explained Jones. "Others may see the concepts related to the collection of balances due from customers."
Some computer science students have asked Alkadi to be a reference for job applications. Alkadi explained what employers asked him instead of a student's programming experience.
"They ask me, 'Can I put them in front of a client?' and the second question is, 'Can he or she work with others?' because it is extremely important," shared Alkadi.
For students interested in the course, Jones discussed that they should keep up with their assignments.
"Everything you do in later chapters builds on what has been covered previously, so once you get behind, it is very difficult to catch up," said Jones.
For the COMM 211 course, Fluker explained that students give speeches and have lectures on two-week intervals. Since students pick their speech topics at the beginning of the semester, Fluker advises students to take advantage of their preparation time.
"If you already know how to write, what you need to do in those two weeks in not to procrastinate in writing your speech," shared Fluker. "You use that time practicing. From the day I announce that their speeches are due, they have two weeks."
About the Contributor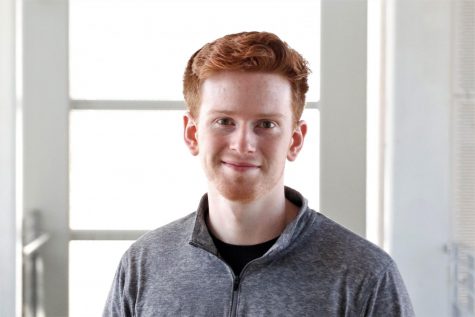 Jacob Summerville, Editor-in-Chief
Jacob Summerville, a history and political science major, has worked at The Lion's Roar since September 2017. A native of Greenwell Springs, LA, Jacob...