Cooper presents thesis on 'Shameless'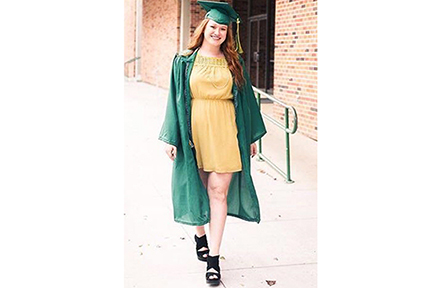 Sarah Cooper, a university alumna, spent her last semester in college writing, re-writing and finalizing her senior thesis.
Cooper presented her thesis paper "For Shame!: An Analysis of the Impact of Addiction on Family Communications and Personal Development" based on the TV show "Shameless" at the Popular Culture/American Studies Association in the South.
"Shameless" is based on a family of six children in a household with an alcoholic father and an absent mother in the city of Chicago. The show is premised around the kids surviving on their own.
In preparation for her thesis paper, Cooper watched all eight seasons of the show.
"I did season one through season eight and watched every episode and took notes on everything that pertained to that family: the Gallagher family," stated Cooper.
Cooper explained that she used the Children's Role Inventory, a measure assessing the roles played by children in their addiction based families. Cooper used this model to compare her notes. Each child in this show had their own very distinct role that resembles the role young children have to obtain in these families when a similar situation occurs.
"It was breaking down each role that a child could fall into in order to survive in an environment like that or any traumatic environment," said Cooper.
Cooper lost her brother during her childhood. Therefore, she wanted to write her thesis on something meaningful to her. The series helped her in that motive.
"When I grew up, my brother was an addict, and he ended up passing away because of his addictions," shared Cooper. "So, I wanted to do something for my thesis that I thought was meaningful and something I was interested in and something that would resonate with other people."
While writing her thesis, Cooper faced multiple challenges. She explained that with the help of her family, friends and Dr. Joseph Mirando, professor of communication, she was able to overcome and persevere through her hard times.
"That subject matter is hard to deal with and look at, but I had already watched it, so I was kind of prepared for what was going to happen," said Cooper. "I tried to separate my emotions and just try to go with information and facts."
Rachael Beyers, a university alumna, helped Cooper write her thesis paper.
"We were already friends before this," said Beyers. "So, just working with each other brought a level of comfort with one another. We just automatically clicked very well."
In spite of having known each other and helping one another with their thesis papers, both graduates still came across some roadblocks.
"When roadblocks occurred, we had to address the blockage then figure out what caused it," said Beyers. "Once we found a way to surpass the blocks, we would look up research on the topic, so we didn't get stopped by the same task again. We would also constantly talk with professor Mirando and get ideas and new ways from him, because when you have three minds together, we thrive."
Beyers was present with other communication students when Cooper presented her thesis paper. Beyers was satisfied with the presentations.
"It made us feel like we could accomplish anything," said Beyers. "Most people get nervous and anxious. We were both nervous too, but as she got through more of her presentation, she became more and more comfortable."
Cooper felt similarly.
"I felt very relieved, but proud," expressed Cooper. "I felt accomplished."
Beyers felt proud of Cooper and her achievements.
"It was really endearing to see her accomplish something she was afraid of," said Beyers. "It was like watching a butterfly blossom out a cocoon. It was cool to see her break her comfort zone."
View Comments (1)
Donate to The Lion's Roar
Your donation will support The Lion's Roar student journalists at Southeastern Louisiana University.
In addition, your contribution will allow us to cover our annual website hosting costs.
No gift is too small.
About the Contributor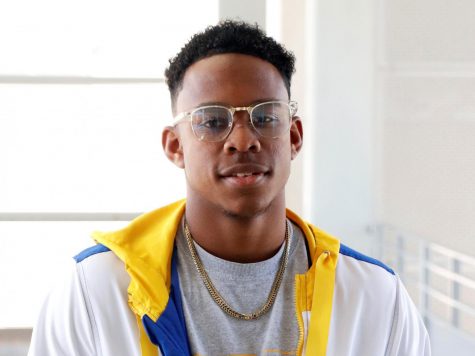 Daniel McClain, Staff Reporter
Daniel McClain is a communications major from Independence. He has been a staff reporter since Fall of 2019. He is apart of the SLU Lions Cheer team. During...