The presidential search: Day one
The University of Louisiana System held its first presidential committee meeting today to begin the search for President John L. Crain's successor.
The meeting began with a roll call of all 17 members of the committee. While there are 17 members working on finding the next SLU president, only nine will be allowed to vote.
Those permitted to vote are:
Liz Pierre, UL System board chair

Dr. Jimmy Clarke, UL System board vice chair

Brad Stevens, UL System board parliamentarian

Ethan Estis, UL System Student board member

Jo Lethermon, UL System board member

Al Perkins, UL System board member

Julie Stokes, UL System board member

Lola Dunahoe, UL System board member

Dr. Erin Horzelski, southeastern Faculty Senate president 
The non-voting members of the presidential search committee aid in discussing which candidate would be best for the role. The non-voting members are:
Dr. Jim Henderson, search committee chair and UL System president

Toby Cortez, Southeastern Foundation president

Louis Nick Joseph, Community Representative

Stephanie Stafford Kropog, Southeastern Alumni Association president

Wallace Lewis, Southeastern Foundation board member

Baileigh Picou, Southeastern SGA president

Carla Tate, community representative

Allen Waddell, Southeastern Athletic Foundation chairman
The committee discussed its schedule with the intent of finding a new president before the end of the semester. The committee will perform semi-finalist interviews for suitable applicants throughout the semester, and at the end of the process, the board will vote on at least two finalist candidates.
"Based on past experience, we believe that we will have about 50 to 60 applicants for the position. From there we will have about a dozen to 20 individuals who are fully qualified, and from that group we will select our finalists to be presented to the board," Henderson said.
The announcement of SLU's next president is expected to take place on May 1 in Baton Rouge. However, Henderson emphasized that the timeline is flexible and dates may change.
"The most important thing is that we find the right candidate, if we need an extended period of time to decide, we will take it. We cannot rush this decision," Henderson said.
Advertisements will be released tomorrow announcing the search for the president and how to apply. March 24 is the final day applicants can submit applications for the role.
Toward the end of the committee meeting, the public was allowed to speak for two minutes regarding what they were looking for in their new president. In total, nine members of the Southeastern faculty spoke up and brought forth their most important topics.
Professor Dayne Sherman, interim head of reference and coordinator of user education at Sims Memorial Library, spoke about how his son is planning to come to Southeastern and wanted to know what the new president will do to ensure other students like his son will want to choose SLU over other universities. He also recognized enrollment and funding as current issues for the university.
Dr. Pete Emerson, director of the University Counseling Center, stressed the importance of recognizing the mental health crisis that is currently taking place and showed how overworked the UCC is with an overload of students who need counseling.
Sherman and Emerson took the opportunity to name their suggestion for the next president: Dr. Eric Summers, the current vice president for Student Affairs.
University Police Department Chief Michael Beckner said he wants student activities to improve and noted the importance of finding a president who can engage with the town of Hammond. He'd like someone who can collaborate with high schools or educational institutions in the area and bring them to Southeastern so they can see the campus firsthand. He also reinforced Emerson's assertion of a mental health crisis among students, stating UPD had a 500% mental health call increase in the past year.
Emily Anthony, director of Military and Veterans Success, spoke of the importance of assisting Veterans within the Southeastern community. Anthony stated many National Guard students on campus are called upon whenever there is a hurricane, which greatly limits their time on campus. She wished to know what the new president would do hands-on to assist these veterans and suggested more online course options.
Larshell Rhodes, coordinator of Multicultural and International Student Affairs, stressed that her priority is diversity and inclusion being well represented year-round at Southeastern. Food insecurity, homelessness, poverty and more are issues that she said she feels the new president should address.
William Takewell, interim assistant director of Fraternity and Sorority Life, spoke about how special Southeastern is to him. He wished the new president would do three things: put student voices first, make Southeastern less of a "well-kept secret" and increase diversity at SLU.
Dean of Students Dr. Gabe Willis wanted a president who could unite Southeastern's departments, open the institution to more criticism and engage with students on more critical issues.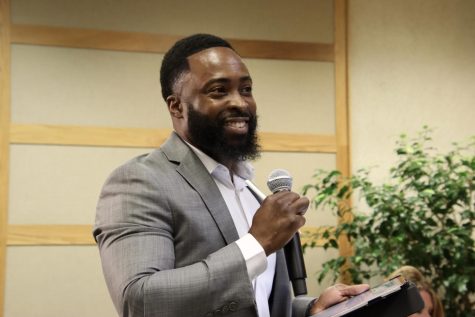 Instructor Chris Genre emphasized how strongly the president should advocate for Southeastern as a university and demanded higher pay for faculty.
"Faculty pay, faculty pay, faculty pay. I have been working at Southeastern for 22 years. I just cracked 41,000 dollars a year. Improve faculty pay," Genre said. He also wished for candidates to appear at Faculty Senate meetings.
Finally, Dr. William Robison, head of the History and Political Science Department, suggested an ideal candidate would be someone who is similar to Crain – someone who can take care of the budget, an experienced teacher, administrator and more. He said they will have to be prepared for challenges such as lower admissions. He also called for more attention to the College of Arts, Humanities and Social Sciences.
Henderson ended the committee meeting by thanking everyone who attended and adjourned the meeting at 2 p.m.
The next meeting of the committee will be on April 11 to review applicant materials and select semi-finalists. Check back with The Lion's Roar for updates on the presidential search.
Leave a Comment
Donate to The Lion's Roar
Your donation will support The Lion's Roar student journalists at Southeastern Louisiana University.
In addition, your contribution will allow us to cover our annual website hosting costs.
No gift is too small.
About the Contributors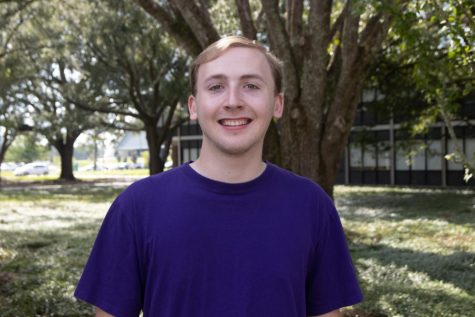 Austin O'Brien, Co Editor-in-Chief
Austin O'Brien is an English major with a Communication minor from Marrero, La. He enjoys different types of entertainment from movies to video games...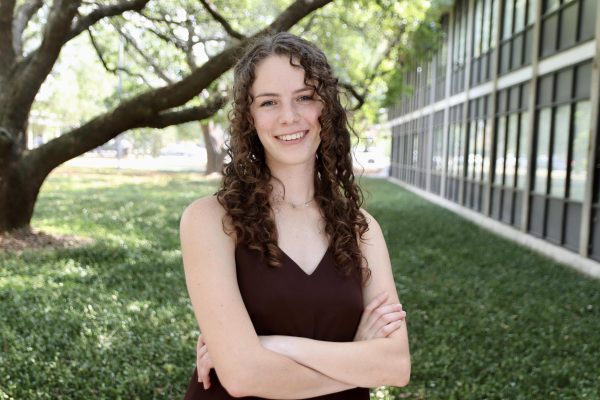 Haley Dupre', Photography Editor
Haley Dupre' is a sports communication major from Donaldsonville, La. She joined our team in October 2021 as a reporter. In addition to her contributions...