Students express concern and frustration over campus-wide internet outage
Currently campus wifi, card dorm keys, Moodle, LEONet, school emails and other Southeastern computer systems are offline and may remain inaccessible through the weekend. 
Yesterday, Feb. 24, Southeastern posted a notice about a detected service disruption and noted they would be working on the computer systems while they are offline. There has not been an announcement on what caused this issue. 
Due to this campus-wide network issue, students are not able to complete their assignments, residential students in technology-run dorms have limited access and tickets for athletic games cannot be scanned. 
Victoria DeBarbieris, a sophomore integrative biology major minoring in Spanish and chemistry, said she found out about the disruption around 2:30 p.m. on Friday when her dorm's floor group chat started to complain about the Wi-Fi being down. She said she ignored the issue at first because she assumed it would be fixed soon, but realized the problem was a bigger issue than she anticipated when her roommate texted her to check their GroupMe. 
DeBarbieris said, "When I went back and checked the chat, I found out that all of the wifi was out: we couldn't do any laundry, Moodle was down, LEONet was down, all campus websites were down and cub cash was out as well. In addition to this, the key readers for Ascension Hall and Twelve Oaks were also expected to go out, so we needed to get a physical key. The only issue for me is that I went home for the weekend, so I most likely can't get back into my room when I return to campus without calling for a resident assistant."
Multiple students have discussed how they are being impacted by this shutdown, expressing their concerns about safety and their inability to complete online coursework.
Zsané Wicker, a junior strategic communication major, is a resident assistant in University Housing and was informed the card readers for the dorms were not working. 
Wicker said, "Mainly for Twelve Oaks and Ascension Hall, we had to go through and pull keys for every single room for every single resident on each floor. Two keys to a room, which took about two hours. Then, the RAs had to knock on each door and give the residents their keys which took another two hours."
Some students expressed frustration about the lack of a meaningful notification about the outage. Matt Matthews, a junior biology major and SGA senator, commented on the challenges the outage presents to his studies and extracurricular responsibilities. 
"It's really thrown a wrench into my academics. I can't access any of my coursework and with midterms fast approaching it's really frustrating. I can't update any of my projects for my extracurriculars either. Getting no heads up I think is the most frustrating aspect though," Matthews said. 
DeBarbieris also expressed her stress over the university's lack of notification.
She said, "This is stressing me out because it seems like no one has answers, and if there are answers out there, we students aren't getting them because our emails aren't working. We have no real way of communicating with our professors or classmates if we didn't have their numbers or group chats set up beforehand. Also, there are so many rumors going around that information has been leaked, such as our passwords and it's hard to find out what is true and what isn't true."
Administration is currently working to find a solution and quell students' concerns. 
Dean of Students Dr. Gabe Willis wants students to be mindful of the following things: 
Faculty likely can't access things either. Be patient. 

Include your name, W number and class information such as the course number, section, day/time in your email(s). 

State your concern clearly. 

Use appropriate grammar and punctuation. 

Address your professors with the title they have instructed you to. 
The outage is now beginning to impede other campus activities. The Louisiana High School Athletic Association (LHSAA) announced they would likely not be able to redeem for Marsh Madness, the girls' basketball state championship. 
The tournament is being held in the University Center from Monday, Feb. 27 through Saturday, March 4. While the outage may be fixed by Monday, the LHSAA strongly recommends not purchasing online tickets for the time being. 
If a ticket was already purchased through the Southeastern/LHSAA website, it can be redeemed. If one would like to purchase a ticket and has not already done so, they will be accepting cash only. 
Check back with The Lion's Roar for more updates on this campus-wide issue.
View Comments(1)
Donate to The Lion's Roar
Your donation will support The Lion's Roar student journalists at Southeastern Louisiana University.
In addition, your contribution will allow us to cover our annual website hosting costs.
No gift is too small.
About the Contributors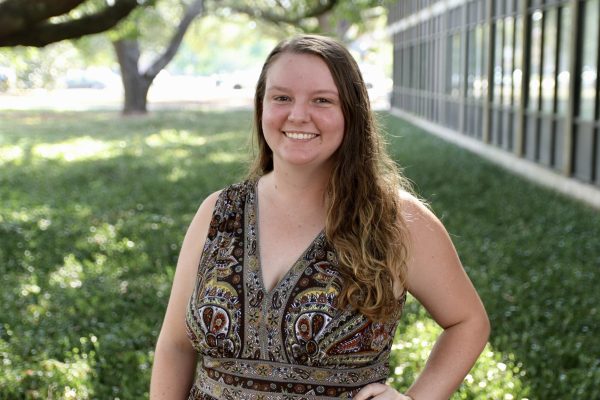 Hydee Holsapple, Copy Editor
Hydee Holsapple is an integrative biology major with minors in chemistry and communication. She has been with The Lion's Roar team since Feb. 2022 and...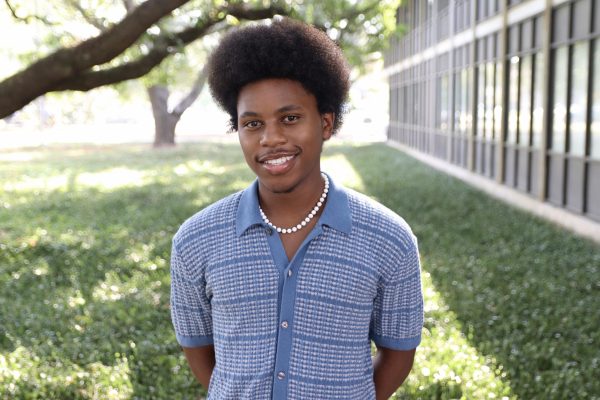 Kennith Woods, News Editor
Kennith Woods is a sophomore communication major with a concentration in television and multimedia journalism and a creative writing minor. A resident...