LEONet becomes live for advising and class registration
After nearly two months, the computer system disruption affecting LEONet is coming to a close. LEONet is the medium where students do everything from enrolling and paying for their courses to adding funds for laundry and meal plans.
Students are currently able to log in to LEONet after changing their password on campus using the guest WiFi and LEONet appears to be back online completely. Also, an email was sent to all students on March 27 stating priority registration appointments will now begin on Monday, April 24, 2023.
Students and staff are worried about how advising will continue, as it is rapidly approaching. 
Instructor and undergraduate coordinator for the Department of Communication and Media Studies Hunter Waddell said, "I coordinate all of the advising for the Communication and Media Studies Department, so I'm working with our advisors to ensure that our deadlines and systems are all in place to align with the new priority registration dates." 
Currently, students can access LEONet to review courses via their account; however, they must first change their password on Southeastern's WiFi and not all classes are listed at this time.
If a student has not yet changed their password, they will need to do so as soon as possible. Until then, students can get an idea of what their schedule would look like if they log in to LEONet as a guest. 
Before this was an option, students were not able to look at classes as LEONet was inaccessible. 
NaTaviya Owens, a junior communication and media studies major, expressed her frustration when LEONet was offline. 
"I can't even register for classes while LEONet is still down. I can't even look up classes that I want to take during the summer and next semester," she said. 
While LEONet was offline, it now appears to be fully functioning after students change their password, so there was and is hope for advising to continue.
Waddell said, "Luckily, our department does not use LEONet for advising. We utilize Google Drive to store all of our advising info. I think that advising will be relatively smooth for our department. However, my only concern is students' ability to actually register for classes via LEONet once they have been advised." 
Another issue while LEONet was down or for those who haven't changed their passwords is they can't add money to their student ID in order to do laundry.
Panatchakorn Suanarsa, a freshman international management major, said she can use her student ID for laundry because she has money on it, but her roommate doesn't. She said that she lets her roommate borrow her card, but hopes LEONet will be back soon. 
While many believed the university would have been back to normal by now, we are slowly making progress toward "normal." 
On March 14, an email update was sent saying campus WiFi was live throughout campus via slu-guest, card-based payments (such as credit cards and cub cash) are available and Moodle is accessible for faculty and students if they log in via their Google account.  
"I felt good at first because I thought it was only going to be one week so I could take a break from everything or just chill, but then it took like a month. I started to feel overwhelmed because all the assignments have already passed the due date and I'm scared that I'm going to have a lot of things to study," Suanarsa said. 
To have access to LEONet, visit campus and change your password on the university's WiFi or continue using the guest access. 
For more updates regarding this situation, check back with The Lion's Roar on our website, Facebook and/or Instagram. 
Leave a Comment
Donate to The Lion's Roar
Your donation will support The Lion's Roar student journalists at Southeastern Louisiana University.
In addition, your contribution will allow us to cover our annual website hosting costs.
No gift is too small.
About the Contributor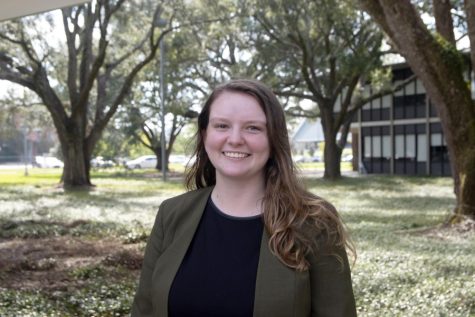 Hydee Holsapple, Copy Editor
Hydee Holsapple is a double major in Integrative Biology and Communications. She loves learning, has an exemplary school spirit and is recognized by the...