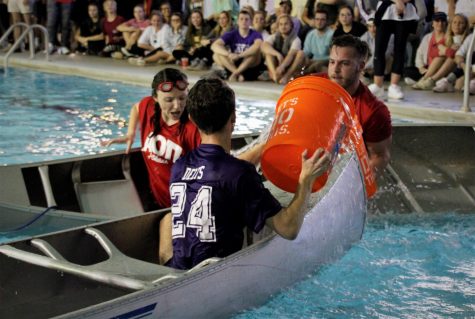 Jacob Summerville, Staff Reporter

April 3, 2019
With a couple of canoes, buckets and a pool, students aimed to stay afloat for their team. The Greek Week "Battleship Tournament" occurred on April 2 at 6:30 p.m. in the Kinesiology Pool. Battles consisted of three to four teams filling a canoe with three players. The objective was to fling water...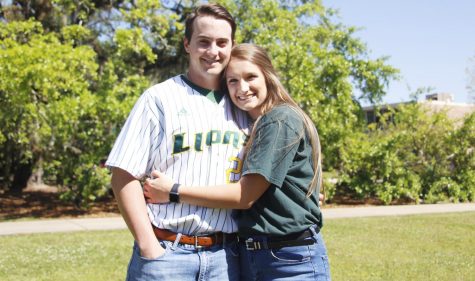 Zachary Araki, Assistant Editor

April 2, 2019
Beyond balancing academics and sports, athletes' schedules can find room for managing a social life, including dating. Anna Watkins, a senior psychology major, met Cole Stevens, a senior chemistry major on the rugby club, at Loranger High School, and they began dating in April of 2014. Watkins di...