SLU makes Forbes top college report
The United States has more than 3,000 four-year colleges, and Forbes recognizes the best schools each year with its "America's Top Colleges 2018" list. This year, the university ranked 641st on the list.
Since there are thousands of universities to examine, Forbes broke down the ranking process into six categories that hold different weights. Alumni earnings, net price, net debt and school quality are worth 20 percent each. The remaining 20 percent is divided between the categories of timely graduation and the population of Pell Grant recipients.
For alumni earnings, Forbes derived its numbers from two databases as listed in their article "Best Value Colleges 2018 Methodology: What Makes A Top College Worth The Cost." The Department of Education's College Scorecard accounted for 15 percent of the category, and PayScale accounted for 85 percent. PayScale was rated based off students' "early-career salary" and "mid-career salary." For university graduates, the early career salary average was $40,100, and the mid-career salary was $61,500.
Net price was calculated by adding all costs an average student pays annually minus all financial aid, grants and education tax benefits. Forbes derived its statistics from the National Center for Education Statistics. For the university, the average annual net price for 2016-2017 was $12,135.
Forbes did not specify where they received their numbers for the net debt category, but Carter Coudriet, assistant editor at Forbes, explained the calculation process.
"We used the average federal debt load per student at each school," said Coudriet. "To do so, we took the average debt per recipient and multiplied it by the percentage of students with debt. The lower the net debt load, the higher the school ranked in this category."
For school quality, Forbes considered all universities' ratings from their previous year's ranking. Additionally, Forbes looked at students' evaluations of professors' performance and student life preferences.
For timely graduation, Forbes looked at how many students from four-year universities graduated within six years to consider those who spend more time working on their degree. Taken from the NCES, the graduation rate was 37 percent and 41 percent for students who started in fall 2009 and fall 2011, respectively.
Pell Grants were considered to give universities credit for allowing low-income students to complete their degree. According to College Board, about 32 percent of students received Pell Grants for the 2016-2017 year. At the university, 43 percent of students received the same grants for that year.
Dr. John Crain, president of the university, congratulated the university's efforts in a recent press release.
"Our faculty and staff are truly invested in our students' success, and it shows," said Crain. "This recognition at a national level is a testament to their work and dedication."
About the Contributor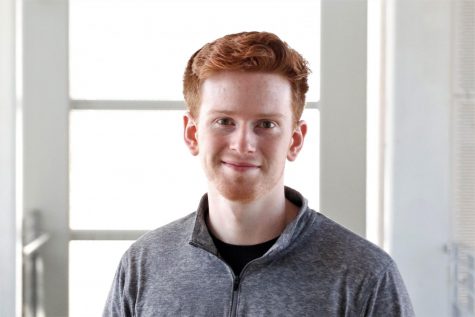 Jacob Summerville, Editor-in-Chief
Jacob Summerville, a history and political science major, has worked at The Lion's Roar since September 2017. A native of Greenwell Springs, LA, Jacob...