SLU international students and faculty call for peace in Ukraine
Editor's Note: This story has been modified for clarification and accuracy on March 16, 2022.
From Ukraine to Russia, international members of the Southeastern community are hoping for a swift end to the war in Eastern Europe.
While the Russians continue their push into Ukraine, those affected are raising their voices all over the world. Here at Southeastern, three people, two from Ukraine and one from Russia, reflected on their experiences, sharing how they and their families have been affected during this time of turmoil.
Ukrainian international student Mykhailo Levytskyi and Russian international student Timothy Kunin both have large interests in the field of music. In fact, it is what drove them to the United States originally.
"We moved with my family in Fall of 2018. My dad is a Protestant missionary and wanted to work in a church in Mandeville. We were recommended by friends to come to Southeastern. I became interested in piano and I wanted to pursue that," said Kunin.
Kunin plays piano in the solo, quintet, trio, orchestra and jazz ensembles for SLU. He found a love for music in the United States and he wishes to continue it throughout his college career. Levytskyi followed a similar path, having been a violinist his entire life. 
"I moved to the U.S. in 2015, seeking opportunities in music, since I was a violinist as long as I [can] remember. My musical career is what drove me here," Levytskyi said.
Southeastern is also home to a Ukrainian professor, Dr. Leiyla Pitre, who is an assistant professor and coordinator of English Education. She has been in the United States for almost two decades. 
"I came to the United States in November 2004 and landed in Houston. Houston was the first point of entry into the US. My husband and I lived the first 5 years in Lafayette, LA, then together we lived in Baton Rouge, and then we moved to Ponchatoula," said Pitre.
All three individuals left behind extended family in order to come to the United States. With the chaos of war occurring overseas, they have become worried about the safety of their loved ones.
"Most of my siblings, three sisters and a brother along with their kids, are still living in Crimea, but one of my sisters and her family live in Ukraine close to the border with Crimea. It's difficult to contact them because the connection is spotty, or they don't have a connection at all. The first few days they have had to hide in the cellar; they didn't have electricity, gas, and running water for five days," said Pitre.
One message all three individuals agreed on was that the war between Ukraine and Russia needs to end for the safety of all the people affected. 
"Firstly, Putin is a war criminal, and his reasoning directed to western media is manipulation and propaganda. The war is a terrible thing and must be stopped immediately. Putin has no chance of winning it because the Russian army isn't just fighting the Ukrainian army, but the whole Ukrainian nation. We've been united as never before," said Levytskyi, who added there is a major concern over Putin's psychological state, since his 22 years of unlimited power may have rendered him irrational. 
There are also those who believe the war is unjustified, a conflict created by Russian-backed separatists.
"There is no justification for killing people. There can't be. The conflict that they claim exists in the two southern regions is one that they created, not us. They infiltrated their own people and said they're separatists. Now they said they would 'save Russian-speaking people.' We, the Ukrainian people, don't need their liberation;  we are doing well without them. The truth was that he wanted the Black Sea, because it is their most powerful strategic point with the Russian navy base. The Black Sea never freezes and provides access to the Mediterranean Sea, so it was important to Putin. Now he is obsessed with recreating the Soviet Union," said Pitre.
Many in Russia are not supportive of the war effort and would prefer peace between both countries. Kunin said, "I can say I'm with those against the war, for the longest time we've been brother nations and are so interconnected. We have bloodlines in both countries and it's heartbreaking to see us fight between each other. I am hoping for a peaceful solution."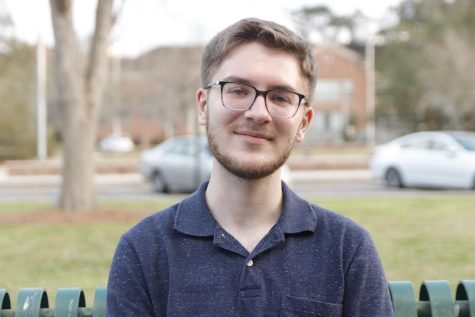 As people are living the reality of headlines in the news, members of Southeastern are hoping for a swift end to hostilities so all those in the war's wake can remain safe. 
"I'm sending support and love to everyone affected," said Kunin.
Levytskyi said, "Soon, it will be over because the truth is on the Ukrainian side as well as all of the civilized world. We have united in the face of a common enemy, which tries to destroy democratic values. Ukraine is on the frontline, fighting for freedom and protecting democracy."
In these times of hardship, Levytskyi emphasized the importance of support for Ukraine and urged the public to hold out with a special phrase: "Слава Україні!" Also known as: "Glory to Ukraine!"
View Comments (1)
Donate to The Lion's Roar
Your donation will support The Lion's Roar student journalists at Southeastern Louisiana University.
In addition, your contribution will allow us to cover our annual website hosting costs.
No gift is too small.
About the Contributor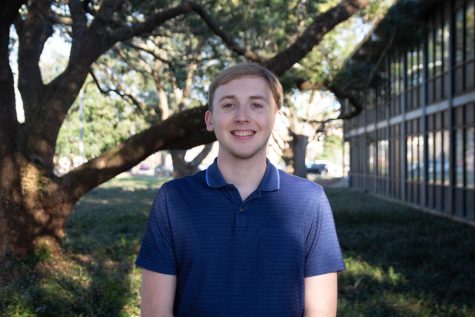 Austin O'Brien, Staff Reporter
Austin O'Brien is an English major from Marrero, La. He enjoys different types of entertainment from movies to video games or anything in-between. Outside...