Lions unable to weather the storm in loss to St. John's
Southeastern baseball suffered a 12-7 home defeat at the hands of the St. John's University Red Storm in the teams' lone matchup of the season Monday night at Pat Kenelly Diamond at Alumni Field.
The Lions entered this contest at 7-1. A loss in their previous game against the Samford Bulldogs blemished their previously perfect record. 
The game began in decent fashion for Southeastern. They lit up the scoreboard first in the third inning thanks to an RBI single up the middle from fifth year senior center fielder Tyler Finke, bringing the score to 1-0. 
Senior third baseman Shea Thomas immediately followed up Finke with an RBI double to right center to double their lead, 2-0. 
However, the fourth inning would prove to be catastrophic for the Lions. A flurry of hits bolstered by multiple home runs powered a nine-run inning for the Red Storm. 
Starting redshirt junior pitcher Jay Long gave up a two-run homer to right field to designated hitter Tate Ballestero, tying the game. The Red Storm then took the lead following a solo home run to right field from third baseman Marty Higgins. 
Long was pulled from the mound before the fourth concluded. In 3.1 innings, he gave up six hits, five earned runs, and tossed three strikeouts. 
Long was replaced by junior pitcher Aaron Hosack, though his time in the fourth inning did not fare better. 
An RBI bunt from right fielder Jackson Tucker brought the score to 4-2. The inning broke open for the Red Storm after a three-run homer from center fielder David Glancy brought the score to 7-2. 
A pair of RBI singles from Higgins and catcher Jimmy Keenan concluded St. John's massive inning. After the Lions failed to score in the bottom of the fourth, the score remained at 2-9 heading into the fifth. 
Hosack's night on the mound ended after the fourth inning. In 0.2 innings, he gave up six hits and four earned runs. 
Hosack was replaced by redshirt senior pitcher Hayden Robb to begin the fifth inning. 
The blown-up inning put Southeastern in danger of losing back-to-back games, a situation they had not yet experienced in their near-perfect start to the season. 
A two-run RBI single from first baseman Aaron Mann in the top of the fifth weathered any hopes of a come-from-behind Lions win. An RBI sacrifice fly from Ballestero buried the Lions in a 12-2 chasm, further diminishing any chances the club had of turning this game around. 
The Lions would begin to respond, however, with a series of runs in the fifth and sixth innings. 1B Jake Killingsworth smacked an RBI double to left field to give Southeastern a sign of life. 
The sixth inning marked the beginning of a potential Lions comeback. First, Finke drew a bases-loaded RBI walk to bring the score to 12-4. Next, Thomas hit an RBI single to center field and Killingsworth hit an RBI sacrifice fly to inch the home team closer, 12-6. 
Finally, left fielder Pierce Leavengood concluded the sixth-inning rally with an RBI single to left field that put the momentum squarely on the Lions' side with three innings left. 
On the defensive side, Coach Matt Riser turned to pitchers Adam Guth and Dalton Aspholm for the final three innings. The move yielded spectacular results as the pair gave up a combined zero runs, zero hits, and four strikeouts.
Despite stellar pitching from the bullpen, the Lions failed to capitalize on St. John's stagnant offense. They collectively produced two hits and zero runs over the final three innings to lose their second-straight game. 
Riser remarked on how the fourth inning severely hindered the Lions' chances of launching a comeback.
"It's embarrassing. And I don't take anything away from [St. John's], that's a good club that can swing the bat a little bit, but to give up nine in one inning, you're playing catch up for the rest of the game," he said. 
Riser also commented on how multi-score innings have been their kryptonite during their current losing streak. On Sunday, the Lions gave up a four-run ninth inning to the Samford Bulldogs to seal their first loss. 
"For us, we've got to find somebody to put the fire out. I think that's the disappointing part of the last two days. We didn't finish the way we wanted to and we couldn't put the fire out in the end to keep it close. It's tough. It's really difficult and in all honesty, it shouldn't happen," Riser said. 
Although Southeastern lost, Thomas remained optimistic about the team and its ability to improve as the season progresses. 
"I think we came up in some big situations and got some clutch hits. Obviously, not as much as we'd like and we definitely have some stuff to clean up, so we're looking forward to getting back to work this week," Thomas said. 
The Lions will soon commence a long road trip, beginning with a three-game series against Jacksonville University in Jacksonville, Fla. The first game is at 5 p.m. on Friday, March 3, the second game is at 1 p.m. on Saturday, March 4 and the final game is at 12 p.m. on Sunday, March 5. Fans can listen to the series live at Lion Sports. 
The Lions will need to focus on "defensive flaws" and "clean[ing] up miscues" in order to prepare themselves for this weekend, according to Thomas. 
Visit Lion Sports for more information on Lions baseball.
Leave a Comment
Donate to The Lion's Roar
Your donation will support The Lion's Roar student journalists at Southeastern Louisiana University.
In addition, your contribution will allow us to cover our annual website hosting costs.
No gift is too small.
About the Contributors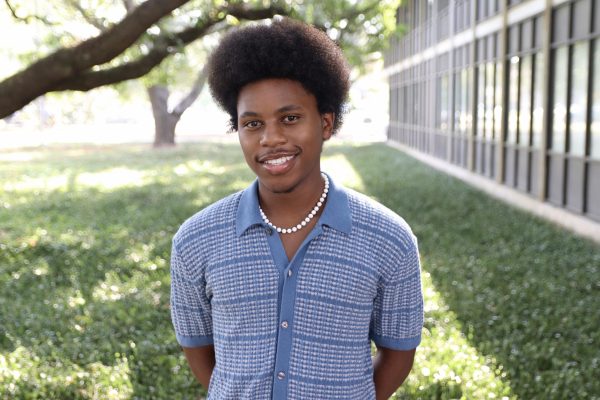 Kennith Woods, News Editor
Kennith Woods is a sophomore Communication major with a concentration in Television and Multimedia Journalism and a Creative Writing minor. A resident...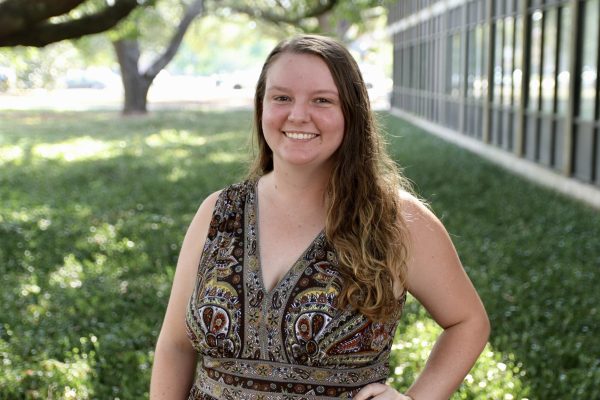 Hydee Holsapple, Copy Editor
Hydee Holsapple is an integrative biology major with minors in chemistry and communication. She has been with The Lion's Roar team since Feb. 2022 and...