New online portal helps meet the needs of students with disabilities
Student Accessibility Services (SAS), the office that provides resources for students with disabilities, has implemented Southeastern Accommodate, an online portal for students to submit accommodation requests. 
While Accommodate has been online for a few years, SAS fully transitioned to the portal this semester. 
The portal replaced SAS's longtime paper request system. They began to consider a transition to online submissions during the pandemic, according to Samantha Ricau, the office's assistant director. In a world of remote learning, infrequent in-person meetings and online coursework, the stress of COVID-19 revealed how archaic paper submissions became.  
Handling physical forms proved to be "inefficient, costly and time-consuming," according to Ricau. Students would have to physically come to the office and provide SAS with the requisite documents needed to begin the process of receiving their accommodations. 
They would then have to discuss with each of their teachers about their needs, which may vary depending on the course, in order to have their accommodation letters signed. 
"When SLU went online during the lockdown, we realized that we had no way of remotely keeping track of forms or student files. Our office procedures were still the same that they had been for over 25 years – physical files kept in the office, students having to physically go to each professor to get their accommodation letters signed before they could get them, and we had all physical forms for every office process," Ricau said. 
Now, with Accommodate, the clunky procedure has been streamlined for the benefit of both students and professors. The online portal can receive requests, manage accommodations and retrieve letters. Students can also submit forms directly through the portal, saving them a potential visit to Tinsley Hall where their office is located.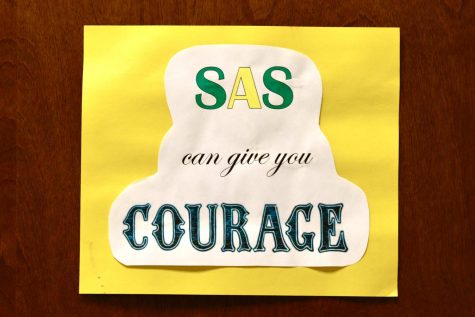 Faculty can also access the portal to see which of their students have accommodations, which helps them better tend to their needs. Accommodations can now "be implemented much quicker" according to Ricau.  
For new students, they must first self-identify with SAS through Accommodate's Student Intake Form. There, they will provide the necessary documents and fill out the required information, including their full names, preferred name and pronouns, W-number, email and phone number. They will then answer questions about their disability and the services they'll need to be academically successful.
After the form is submitted, students will be notified if their documentation is sufficient. If so, SAS will schedule an intake appointment to outline an accommodation plan and direct them to other academic resources they could also utilize on campus along with their accommodations. If their documentation is not sufficient, SAS will tell them what their office still needs.  
Returning students who have previously registered with SAS will use the Returning Student Login form to manage their accommodations. Students should only complete the form after they've visited each of their classes and have finalized their schedule for the semester. 
A copy of their accommodation letter is sent to their professors for them to sign. Returning students should contact their professors and discuss with them in order to get their signature and reach an understanding on how to manage their needs. 
Requests can be submitted at any point during the semester. However, SAS highly recommends that they complete their requests as quickly as possible because they'll have to resubmit them every semester.
Students can access the Accommodate Student How-To Guide if they need assistance on how to use the portal. 
In Ricau's eyes, Accommodate has made her life and the lives of students and professors exponentially easier. Their needs are better addressed, which will help them be more successful in the classroom and beyond. 
"Accommodate has made accommodation implementation so much simpler for not only our office, but for the faculty and students as well. Because it is all done in one place it is easier to keep track of students to ensure that their needs are being met. The old process was often confusing and time consuming, but because of Accommodate the process is so much quicker and easier for all involved," she said. 
For more information on Accommodate and SAS, visit their website, call 985-549-2247, email [email protected] or visit their office. Students with disabilities can visit here to access campus resources and learning strategies.
Leave a Comment
Donate to The Lion's Roar
Your donation will support The Lion's Roar student journalists at Southeastern Louisiana University.
In addition, your contribution will allow us to cover our annual website hosting costs.
No gift is too small.
About the Contributor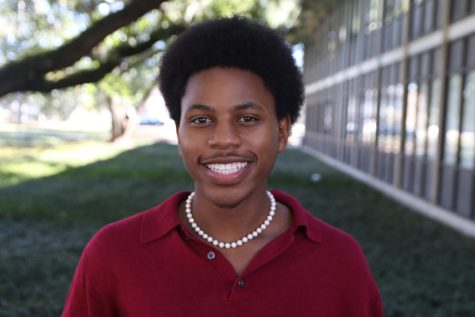 Kennith Woods, Staff Reporter
Kennith Woods is a Political Science and Communications double major with a concentration in Television and Multimedia Journalism. He's been a staff...