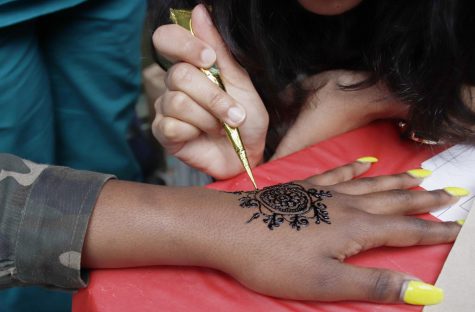 Maiah Woodring, Staff Reporter

February 27, 2019
The Nepalese Student Association brought a cultural art to the Student Union Breezeway to raise money for the annual Holi celebration, or Festival of Colors. For a minimum $5 price, students could stop by and get a tattoo from 11:00 a.m. - 4:30 p.m. on Monday, Tuesday and Wednesday. The design, made...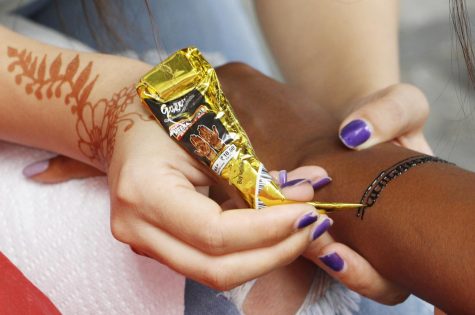 Breanna Rexwinkle , Staff Reporter

November 6, 2018
The value of body art can run deeper than the skin. To some people, body art may be distracting or unattractive, but others find pride in it. Henna tattoos are forms of body art common in Eastern culture, and it is gaining popularity in the West. International student from Nepal Basanta Khakurel,...