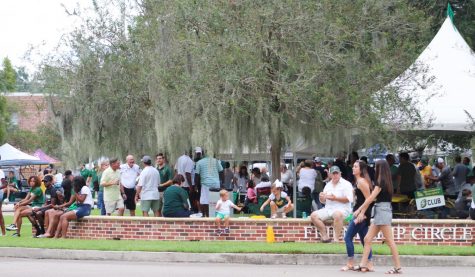 Gerard Borne, Staff Reporter

October 8, 2018
Among the tailgating activities, another thing likely to be witnessed is university fans urinating by the side of the Pottle Music Building. Before any home football game at Strawberry Stadium, university sports fans fill Friendship Circle wearing their green and gold. The smell of charcoal grills...
Diamond Hollins, Staff Reporter

September 23, 2018
The Pottle Music Building was filled with the blended voices of the altos, tenors and sopranos of the University Chorus as Amy Prats, director of the University Chorus/Northshore Choral Society, guided her students through a rehearsal aimed at building their confidence in anticipation of their u...