Maiah Woodring, Staff Reporter

February 6, 2019
After two years of success with "Lighten Up Lions," the University Health Center is partnering with the Pennington Student Activity Center to sponsor the weight-loss program for a third year. Beginning Feb. 18, "LightenUp Lions" is scheduled to kick off another semester with one-on-one meetings, weekly...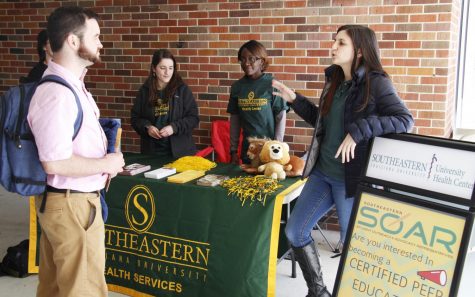 Jacob Summerville, Staff Reporter

January 30, 2019
To help students with their fitness New Year resolutions, the University Health Center promoted programs like the Student Outreach and Advocacy Representatives, or SOAR, and Lighten Up Lions. The UHC set up a table in the Student Union Breezeway on Monday, Jan. 28 from 11 a.m. to 1 p.m. Kirsten...