What does an academic advisor really do?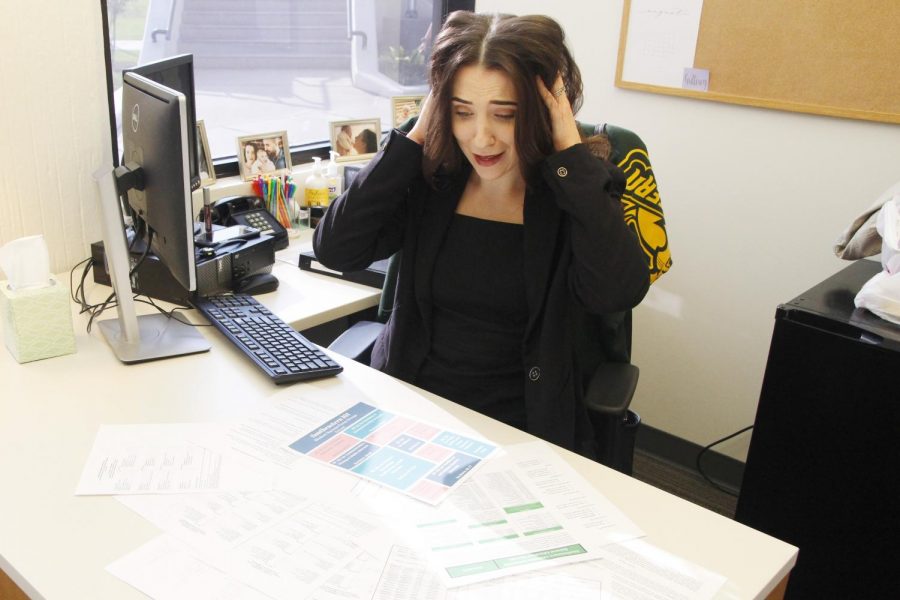 Every first-semester freshman takes Southeastern 101 with their academic counselor. For the counselors themselves, the workload goes beyond classroom instruction and academic advising.
With 18 full-time employees at the Center for Student Excellence and 115 sections of SE 101 this semester, the CSE will host one-on-one academic counseling sessions with around 3,000 freshmen.
Two-time alumnus Brad Bergeron, academic and career counselor, explained how he helps freshmen with their transition from high school to college.
"We help students become active and responsible lifelong learners," said Bergeron. "We get to know them as much as they let us. We want to know their goals, their strategies, their struggles, and help teach them how to be a successful college student."
Benjamin Sherrill, an academic advisor, shared that he hopes to work with students on a case-by-case basis to help them suitably.
"Some students need more help and guidance than others, but we want people to graduate, to enjoy their classes, to learn something, to have more opportunities and options in life once they leave here," said Sherrill.
Sherill has been working in higher education since 2001 and has worked at the University of Alaska Fairbanks, Kansas State University, University of Memphis, Santa Clara University, and a few community colleges.
Two-time alumna Brittney Speakman, an academic advisor, talked about the number of students she sees per semester.
"In the fall, we teach six classes, and each class usually has 25," said Speakman. "Right now, we have some that are up to 27, so that's about 150 give or take."
With over 100 students to mentor, Bergeron shared one of his conflicts.
Bergeron said, "Many times, we don't get to see them have their 'aha' moment and put new behaviors into practice because we only get two semesters with them. Anytime one of our students ends up on probation, we hurt with them. However, we know that they can turn it around and hope they keep working on developing their grit and growth mindset."
Sherrill shared how his position is more than counseling and advising.
"We see that students typically come in here, and they say, 'What do I need to take?' said Sherill. "We help them figure that out but it's also a lot about coaching. We want to help students, when they come up with problems in their lives that are affecting school, how to help them find solutions."
With all the work that comes with the title, Speakman expressed to her students during a discussion how grateful she is for her career.
Speakman said, "I was telling them, 'I love my job. I love coming here, two classes every day, to sit down and talk with you.' It's one of my big things. I don't talk at you. I talk with you. I get excited every day to do that."
Dr. Lorett Swank, who became the director of CSE in 2016, stated that her most important duty is to "create and maintain a supportive culture at the CSE for my advisers so that they are inspired to do all that is needed to help our students."
Speakman shared some advise for those who may want to become a counselor.
"If you want to become a counselor, just know that it's not about being an expert," said Speakman. "It's not about having all the right answers. It's about being real. It's about that connection. It's about being willing to take that risk to let people see you being human, and that's when they connect."
About the Contributor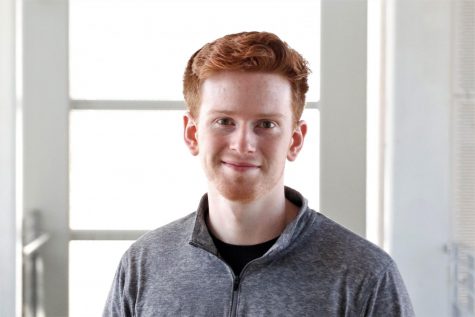 Jacob Summerville, Editor-in-Chief
Jacob Summerville, a history and political science major, has worked at The Lion's Roar since September 2017. A native of Greenwell Springs, LA, Jacob...