Opportunities in street dancing
Inspiration can stem from a simple observation and grow into something much larger.
Alumnus Steven Ban started street dancing 12 years ago when he was 16. When he arrived at high school before classes began, he noticed other students practicing and that sparked his interest in the art.
"I started recording myself, critiquing myself – watching YouTube, and I started to develop my own style," explained Ban.
Ban's dancing career continued after graduating from the university in 2012 with a bachelor's degree in business management.
He received flyers from people about auditions for the movie "Pitch Perfect 2."
"I originally wasn't going to go because I had work," shared Ban. "A friend of mine was like, 'Hey, tomorrow they're still doing auditions the day after. If you want to go, let me know.' And I was like, 'Why not? I'm not doing anything tomorrow. Let's do it.'"
Two weeks after the audition, he received a part as a dancer for the group Das Sound Machine in the film.
"That was my big break, and I still get residuals from that movie to this day," said Ban. "That's how I bought my car. That's how I built up my savings account."
A year after auditioning for "Pitch Perfect 2," Ban went to Dallas, Texas with one of his friends to try out for Season 12 of "So You Think You Can Dance."
He shared that at the Dallas auditions, around 200 dancers earned a ticket to Las Vegas, Nevada.
About 10 performers appeared on TV from the first audition though, and he was among that group.
"That was really the peak of my career – started getting booked, other studios were calling wanting me to teach master classes," explained Ban. "I was making special guest appearances at Miss Southeastern, judging competitions in and out of state."
In 2017, Ban participated in "Battlefest of New York." He placed in the top four and was voted crowd favorite.
"I've always watched Battlefest as long as I've known about it all over YouTube," stated Ban. "There were even documentaries about it on Netflix that I watched about it."
Having researched the background of the competition beforehand, Ban enjoyed being a participant when the opportunity arose.
"The street dance competition style of dance, the adrenaline rush, the competition – it was great," said Ban.
In addition to his screen time, Ban has worked on the set of "The Magicians" on Syfy as well as Lil Wayne's "Uproar" halftime show sponsored by Genesis.
Currently, Ban works at a computer company but still incorporates street dancing into his schedule.
"During the weekdays when the studios are open, that's when I teach during the school year," explained Ban. "During the summer, I do summer intensives. I was judging talent competitions recently."
Whenever Ban travels, he seeks out every chance to watch street performances.
"I go to California and New York a lot with a couple of buddies of mine – going to some of the actual events over there and watching the people that you look up to compete or even just show their presence," said Ban.
Ban is inspired to continue his craft the same way he was inspired to start: by watching the performances of others.
"Being around other dancers, whether they're dancers from a studio or dancers from underground, that's what really pushes me to still keep doing it," shared Ban. "Watching people older than me still do what they do, still dance when they're way older than me. That's a huge inspiration."
About the Writer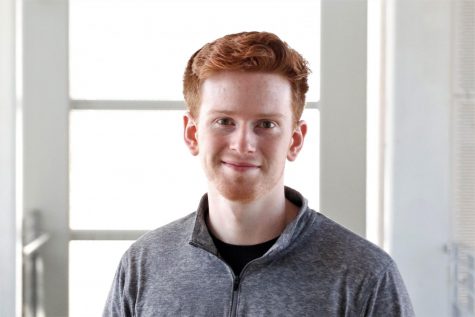 Jacob Summerville, Editor-in-Chief
Jacob Summerville, a history and political science major, has worked at The Lion's Roar since September 2017. A native of Greenwell Springs, LA, Jacob...