Staying cool this summer
Amidst barbecues, crawfish boils, beach adventures and tubing trips, knowing how to keep cool helps ensure everyone has fun and stays safe during the hot summer months.
Dr. Ryan Green, assistant professor of athletic training, discussed why it is important to stay hydrated.
"Every cell, every piece of tissue, every function in the body depends on water for it to maintain normal status," shared Green. "So, without adequate levels of this essential nutrient, all these parts I just mentioned, and even those that I didn't, would not function normally."
For those tired of plain water, he suggests adding fresh lime, lemon, cucumber slices or mint leaves to their drinks.
"If you have just had it with water of any sort, I like cold coconut water, the pure kind and not those with artificial fillers, as a great summer treat as it has many wonderful nutrients in it to help us go during the summer," said Green. "For example, sodium, manganese and potassium all are catalysts to help the body function."
Not all beverages are the same when it comes to hydration, explained Green.
"Alcohol is certainly one to avoid as it tends to deplete fluid stores quickly," advised Green. "Caffeinated beverages, like coffee, tea, sports drinks and sugary drinks – like energy drinks and sports drinks – tend to increase levels of dehydration."
In addition to cool drinks, another way to keep cool can be by picking the right times to work out.
Green suggested working out before 10 a.m. and after 4 p.m. if the exercise is outdoors.
"It may be humid, but the ground and buildings have not had a chance to absorb the heat," said Green. "Later in the day, those buildings and streets act like an oven radiating the heat that they have absorbed all day long."
Wearing clothing that pulls sweat away from the body, using sunscreen, and choosing activities like swimming can also help ensure that everyone has a good time.
"I like to be outside no matter the time of year," shared Green. "So, I think that if you can pick the cooler times of day, bring adequate hydrating fluids, and wear the proper gear, getting outside and enjoying your normal activities is not out of the question – but not following these guidelines can set you up for difficulty."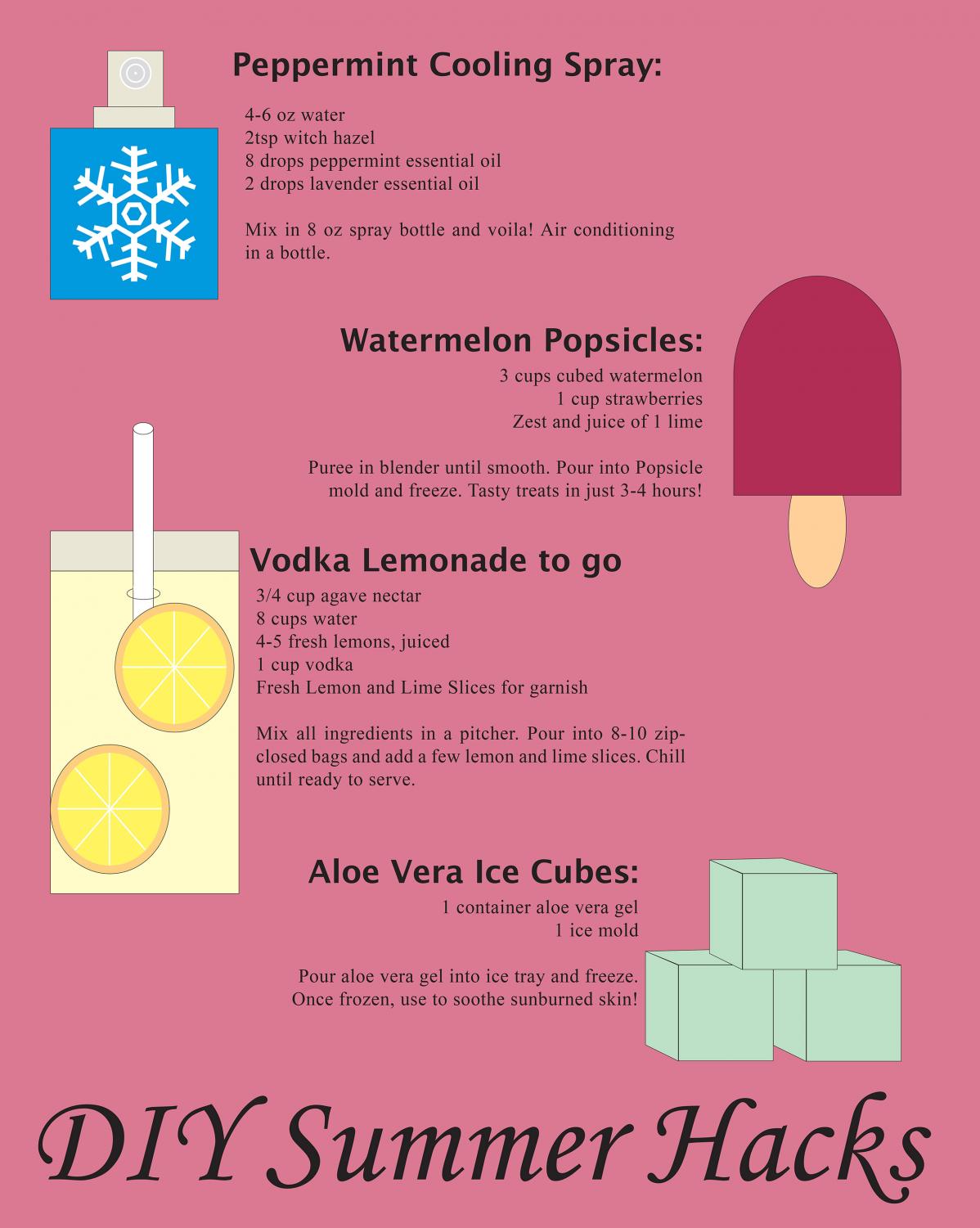 Leave a Comment
Donate to The Lion's Roar
Your donation will support The Lion's Roar student journalists at Southeastern Louisiana University.
In addition, your contribution will allow us to cover our annual website hosting costs.
No gift is too small.