OPINION | Ja Morant and the NBA's failed attempt at accountability
The NBA has a massive problem holding players accountable for their actions. They often pick and choose which players to punish and which to uplift. 
The NBA media and fans alike make a massive contribution to this ongoing problem, and it is something the NBA needs to fix.
On March 3, Memphis Grizzlies star point guard Ja Morant was on Instagram Live flashing a gun. This incident occurred at a nightclub in Denver after the Grizzlies lost to the Nuggets.
Morant was initially suspended for two games following the incident, but the NBA extended his suspension to eight. During this period, Morant was ordered to attend counseling for his behavior.
Morant traveled to Florida during his absence to help clear up his issues and even did a face-to-face interview with former NBA player Jalen Rose. 
"I don't have an alcohol problem; I went to counseling to learn how to manage stress positively rather than how I tried to deal with it before," Morant said. 
Admittedly, his public actions on social media while being a wildly popular sports figure was dumb. Morant put his team and himself at risk; however, these attempts at holding him accountable fall flat because just a month before this incident, the NBA willingly gave former Utah Jazz power forward Karl Malone a platform during the All-Star Break.
Malone was invited to be a judge for the annual Dunk Contest. Rightfully so, he received a ton of backlash for his awful past. According to an article by the Basketball Network, when Malone was 20, he impregnated a 13-year-old girl while playing basketball at Louisiana Tech. Malone did not raise the child and left the young girl to fend for herself. 
The NBA did not care about Malone's actions in the past, and they will continue to boost his playing career on social media. Not only that, but they continue to talk about him on debate shows and podcasts and act as if nothing ever happened. 
"I'm not discussing any of that backlash. I don't care. That's my life, my personal life, and I'll deal with that like I've had to deal with everything," Malone said. 
Malone also appeared in Michael Jordan's "The Last Dance" documentary, detailing his career and last season as a Chicago Bull. 
If the NBA truly cared about players' accountability, they wouldn't have invited Malone to the dunk contest and given him a public platform. The league continuously ignores his awful past simply because he was a good basketball player. It looks terrible and shows they don't care about the players. 
Malone is not the only NBA player to do something completely egregious. In 2001, Jason Kidd, a 10x all-star and 6x all-nba member, was arrested and charged with domestic abuse against his then-wife, Joumana Kidd. The incident was a serious matter that involved physical violence, and despite the severity of the allegations, it all seems to have faded away from public discourse over the years. 
Not only have people stopped talking about this incident, but Kidd went on to have multiple head coaching positions; the Dallas Mavericks currently employ him. 
The NBA media still talks about Kidd positively; media members still hold him in high regard, and there is no mention of his past behavior.
The hypocrisy needs to stop, and the NBA needs to look at itself to become a better organization. Too many famous players have serious allegations against them, yet many get swept under the rug because of their talent on the court. 
If the media and fans are going to harp on a 23-year-old for making a mistake, then you must do the same for every player, especially when the "mistakes" they've made are significantly worse and affect others.
Leave a Comment
Donate to The Lion's Roar
Your donation will support The Lion's Roar student journalists at Southeastern Louisiana University.
In addition, your contribution will allow us to cover our annual website hosting costs.
No gift is too small.
About the Contributor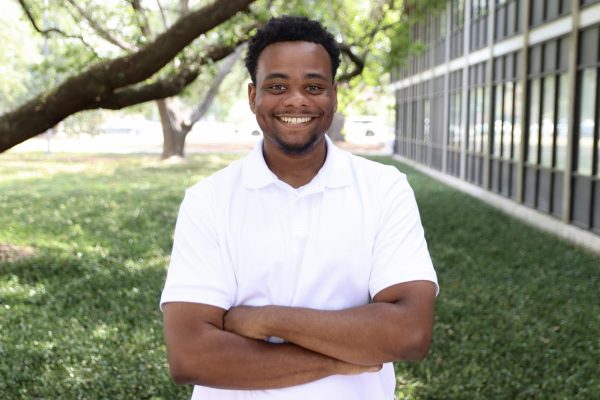 Troy Allen, Staff Reporter
Troy Allen is a Senior Mass Communication major with a concentration in sports journalism. He joined the Lion's Roar as a staff reporter in September...