'Play-by-play': Lady Lions claw their way into second-straight Southland final
On Wednesday afternoon, Southeastern junior guard Hailey Giaratano banked in the game-winning layup to seal a 60-58 overtime victory over No. 5 seeded Texas A&M-Commerce. 
The victory sends the No. 1 seeded Lady Lions to the Jersey Mike's Southland Conference Women's Championship finals for the second consecutive year and brings them to the doorstep of their first NCAA Tournament bid. 
Coming into the tournament, the Lions were 19-9 overall and 14-4 in Southland Conference play while averaging 62.7 points per game. They won their first regular season title and earned a double-bye in the tournament, which is being held at the Legacy Center in Lake Charles.  
Southeastern sat through the first two rounds of the tournament and waited for its opponent to meet them in the semifinal. On Tuesday, A&M-Commerce, whose mascot is also the Lions, defeated No. 4 seeded Incarnate Word 65-62 to set up the semifinal clash. 
The battle of the Lions began with a jumper from freshman guard Jen Pierre to get Southeastern on the board first. Pierre would finish the night leading all scorers with 19 points on 9-18 shooting (50%) to go along with three rebounds, three assists and five steals.  
The teams traded blows for much of the first quarter until just over the two-minute mark, when Southeastern went on an 8-1 run to close out the quarter, leading 21-14.
The run was bolstered by two three-pointers from junior guard Daija Harvey and a layup on a fastbreak from senior guard Chrissy Brown. Fastbreak points proved to be a difference-maker for Southeastern, leading A&M-Commerce in that category 12-0. 
The Lady Lions' prosperous start continued into the second quarter. After a steal and a couple of layups from Pierre, Southeastern's lead ballooned to ten. However, that lead rapidly dissipated thanks to poor shooting and many turnovers. 
The club shot 3-13 (23.1%) from the field and 0-4 from beyond the arc in stark contrast to their sharp shooting in the first. Southeastern committed four turnovers in the second, culminating in six points for the No. 5 seeded Lions.  
A&M-Commerce took advantage of Southeastern's slump to go on an 18-4 run to snatch the lead away. Junior forward DesiRay Kernal capped the rally with a layup to take a 33-29 lead into halftime. 
Southeastern's defense failed to challenge A&M-Commerce's commanding inside presence, as the opposing Lions shot 7-9 (77.8%) in the paint during the second. 
The break proved unable to improve Southeastern's shooting woes. In the third quarter, the Lady Lions shot 4-15 (26.7%) from the field. Fortunately for SLU, A&M-Commerce's 3-11 (27.3%) shooting performance from the field did not fare much better. 
The difference in the third came down to the disparity in free throws. Southeastern shot 1-2 (50%) from the charity stripe, while A&M-Commerce shot 6-7 (85.7%) to pad their lead. Combined with a 6-1 run over the final 03:52, A&M-Commerce took a 45-38 over the top seed into the fourth quarter. 
A potential Southeastern rally began in less than ideal fashion after A&M-Commerce senior forward Zaria Collins hit a bucket in the paint to bring their lead to nine, 47-38. 
The Lady Lions were able to keep within striking distance after Giatarano and senior guard Cierria Cunningham each drained a pair of free throws cutting the SLU deficit to five.
After a free throw from TAMUC's Zaria Collins, a three-pointer from junior guard Alexius Horne and a fastbreak score from Pierre whittled A&M-Commerce's lead down to one. 
The deficit would again increase to seven, however, as Pierre failed to connect on a jumper and Giaratano missed a layup in the paint.
It was a three-possession game with 02:39 left, and the Lady Lions' season and potential NCAA tournament bid rested on whatever resolve they could muster. Thankfully, the club rose to the challenge, proving why they captured the top seed in the conference by mounting a furious comeback to tie the game.  
Their show of resiliency began after Horne capitalized on the fastbreak opportunity with a bucket in the paint after recording a steal. Next, Pierre converted a three-point play between a layup and free throw to bring the score to 54-52. 
Finally, Giaratano scored a game-tying layup in the paint, 54-54. Their sudden scoring burst was coupled with an incredible defensive effort. They held the No. 5 seeded Lions scoreless over the last 02:39 and forced three turnovers. A Horne missed layup at the buzzer officially sealed the game's venture into overtime. 
A&M-Commerce took a two-point lead in the extra period following a pair of free throws from junior forward Olivia Russell. While Southeastern struggled to respond for over half of overtime, their staunch defense, which produced three turnovers, kept them in the game. 
Finally, with 02:22 left, a Pierre steal led to a Pierre score to tie the game once more, 56-56. With 01:55 left, A&M-Commerce junior guard Mia Deck sank two free throws to bring the score to 58-56. 
A defensive stalemate ate up over a minute of clock. With 20 seconds left and elimination on the horizon, Giaratano knocked down another game-tying shot to keep her team's championship and NCAA tournament aspirations alive. A clutch steal from Brown put the ball in Southeastern's possession with four seconds left. 
With the ball in her hand, Giaratano cemented her status as a clutch performer and Southeastern's hero with a game-winning runner off the glass to put the Lady Lions up with 0.4 seconds left. Giaratano then swatted away a desperation inbound heave to seal a second-straight championship game berth for the top seed. The final score: 60-58. 
In the postgame press conference, head coach Ayla Guzzardo commended her team's ability to produce under pressure. 
"Yes, we were regular [season] champions, but in this game, we were the underdogs. I don't know why, but we thrive in that situation," Guzzardo said.
Pierre commented on how the Lady Lions pick each other up both on and off the court. 
"In overtime, I was missing a couple of shots and I was down on myself, but the team picked me up. So, down the line, if you missed a couple of shots, I know other people will make shots," she said.
Toughness is a focal point in the team's philosophy, according to Guzzardo. 
"We are tough-nosed athletes. We are tough-nosed coaches…and that, right there, wins a lot of ball games," she said.   
Southeastern will play No. 3 seeded Lamar today at 4 p.m. for the Southland crown, with a pair of dancing shoes for the NCAA Tournament also on the line. 
The game will be televised on ESPNU. For more information on the Southland Conference, visit Southland Sports. Visit Lion Sports for more information on Southeastern women's basketball.    
Leave a Comment
Donate to The Lion's Roar
Your donation will support The Lion's Roar student journalists at Southeastern Louisiana University.
In addition, your contribution will allow us to cover our annual website hosting costs.
No gift is too small.
About the Contributors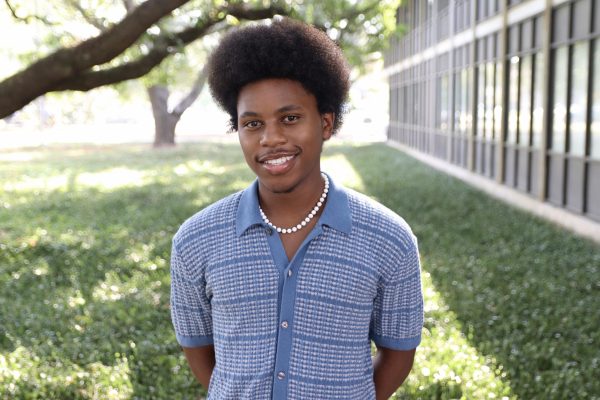 Kennith Woods, News Editor
Kennith Woods is a sophomore Communication major with a concentration in Television and Multimedia Journalism and a Creative Writing minor. A resident...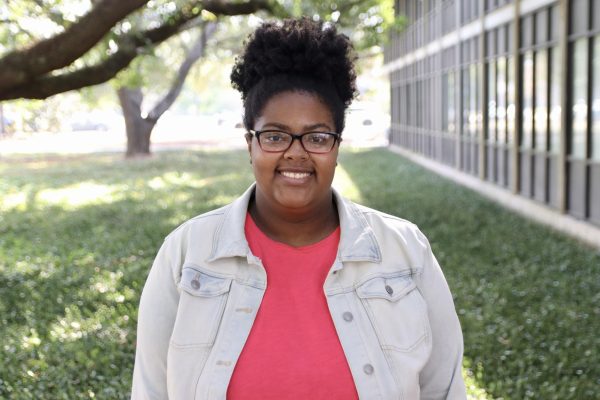 Dasyonne Brashear, Le Souvenir Editor-in-Chief
Dasyonne Brashear is a Marketing major from Loranger, Louisiana. She started working for Student Publication in the fall of 2021. She enjoys reading, taking...