Jacob Summerville, Staff Reporter

August 21, 2018
With the 2018 volleyball season getting  started, here is a list defining some of the key terminologies in volleyball. Bump - An underhand swing with joined forearms that is used to either pass the ball, set it up for a spike, or to volley the ball over the net. Set - Hitting the ball to dire...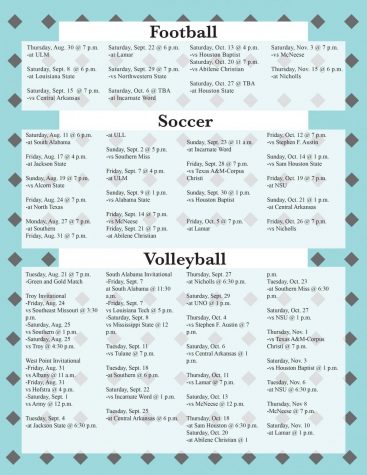 Annie Goodman, Editor-In-Chief

August 9, 2018
Football, soccer and volleyball have home and away games lined up through the fall semester.